The King´s Ring Historic Hologram
Historic Hologram from 1972 – the King´s Ring
The King´s Ring Historic Hologram from 1972. The Quaker Oats Company used the Nobel Prized laser technique holography.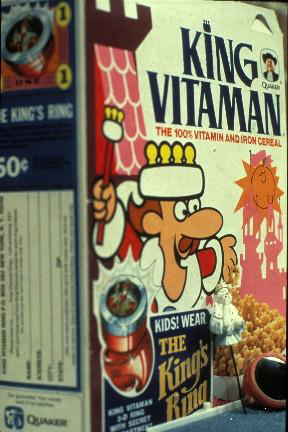 The Quaker Oats Company offered in its King Vitaman Cereal, an in-pack promotion. Photo Hans Bjelkhagen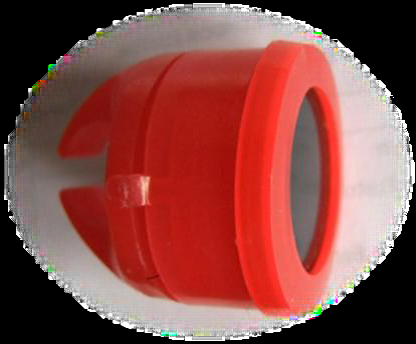 The King's Ring which is a plastic ring with a mass-produced reflection hologram (Ø1 1/4″, 3 cm) mounted in it.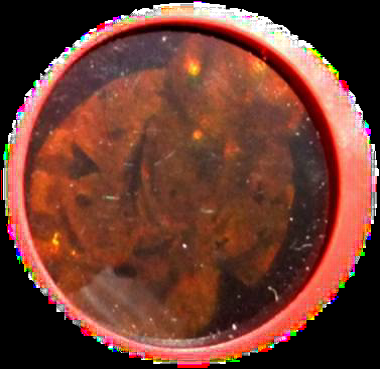 The hologram was produced in 1972 by Cecile Ruchin and Selwyn Lissack, Holographic Communications Corporation of America in New York. The hologram recorded by McDonnell Douglas Electronics Company in St. Louis.
Reference Dr. Hans Bjelkhagen, one of the worlds leading holographers. Now co-operating with companies developing colour holography with ultra realistic holograms.
Hundreds of historic holograms from two collections will be exposed at a new Hologram Museum. Along with posters from hologram exhibitions, literatures, invitationcards and many other products.
Historic Holograms by McDonnell Douglas
McDonnell Douglas Electronics Company produced several reflection holograms in addition to Marching Band hologram.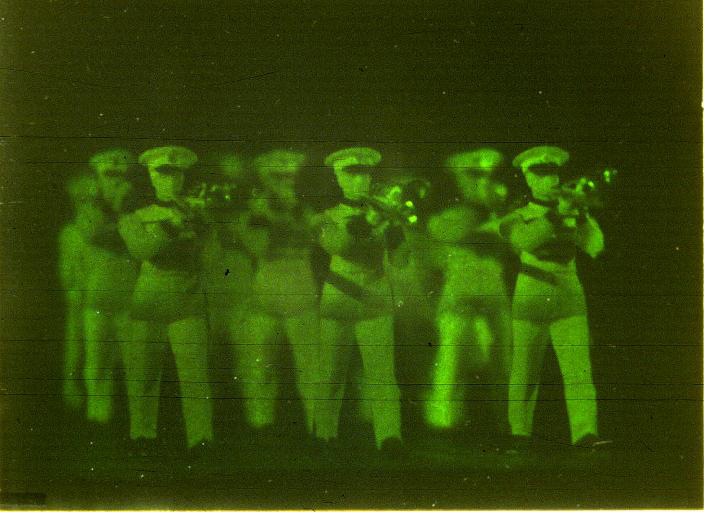 Marching Band, Slalom Skier, That´s Life and Marching Drummer are examples of reflection holograms. Pulse large-format off axis transmission holograms were also a part of what the company offered. The holograms were recorded by Clark Charnetski at Conductron now part of McDonnell Douglas.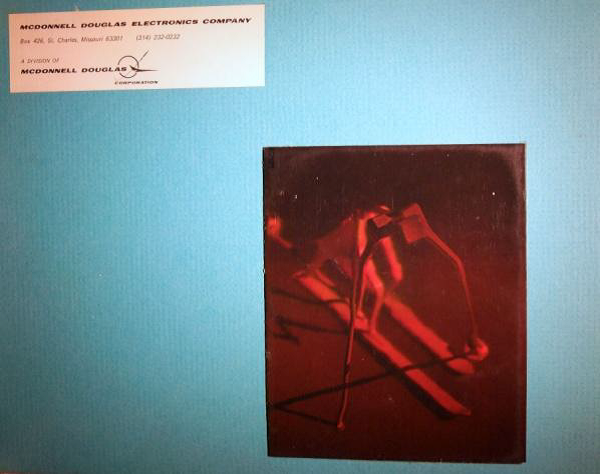 Slalom Skier Image-plane reflection hologram, silver halide emulsion on film size 5×4″ (12,5×10 cm)
That´s Life Image-plane reflection hologram, silver halide emulsion on film, size 4×5″ (10×12,5 cm)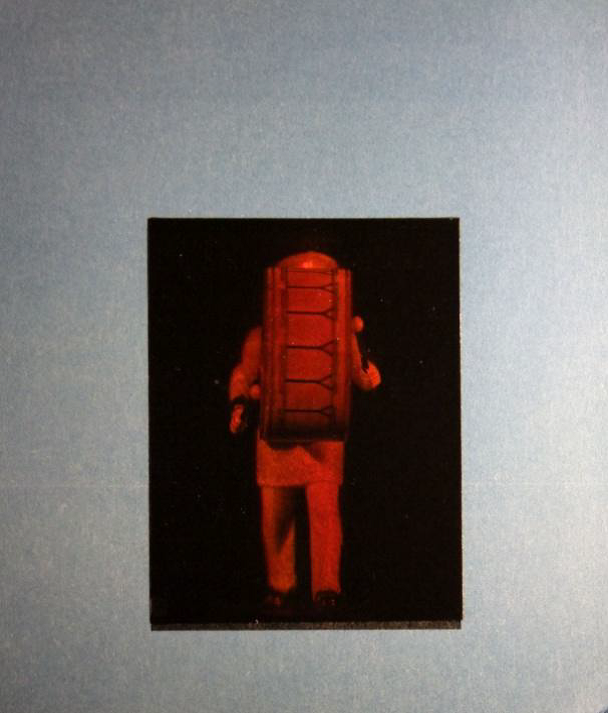 The Marching Drummer (1970) Image-plane reflection hologram, silverhalide emulsion on film, size 2×2 1/2″ (5×6 cm) The hologram was off in a kit of ten holograms to convert ordinary company business cards to Laser Photograph Business Cards The kit included ten penlights.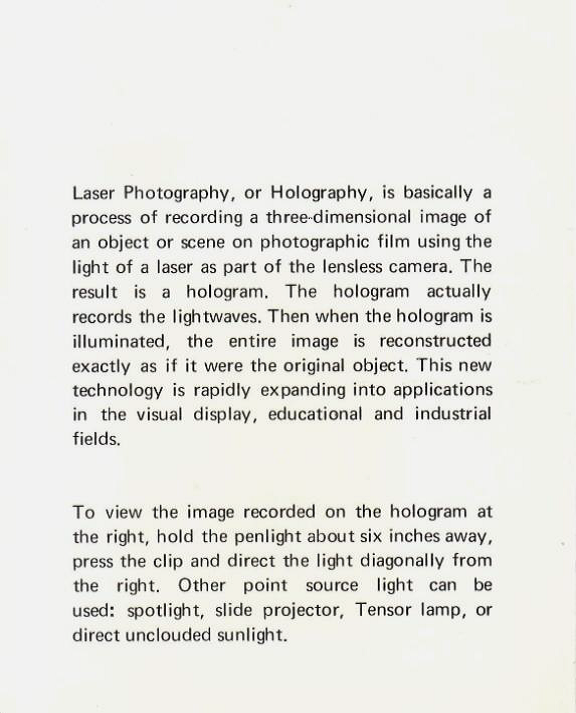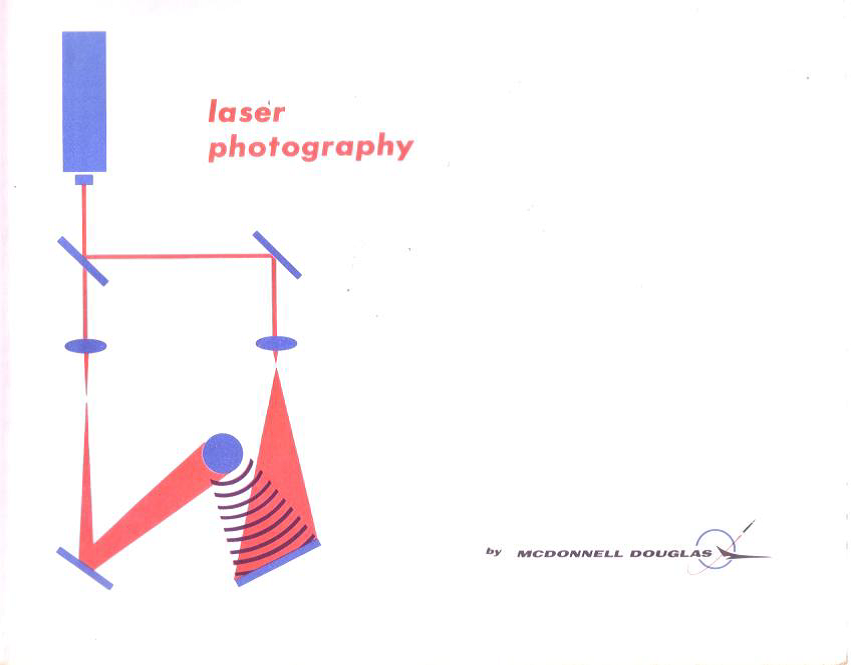 Envelope 8×10″ (20×25 cm) for the McDonnell Douglas holograms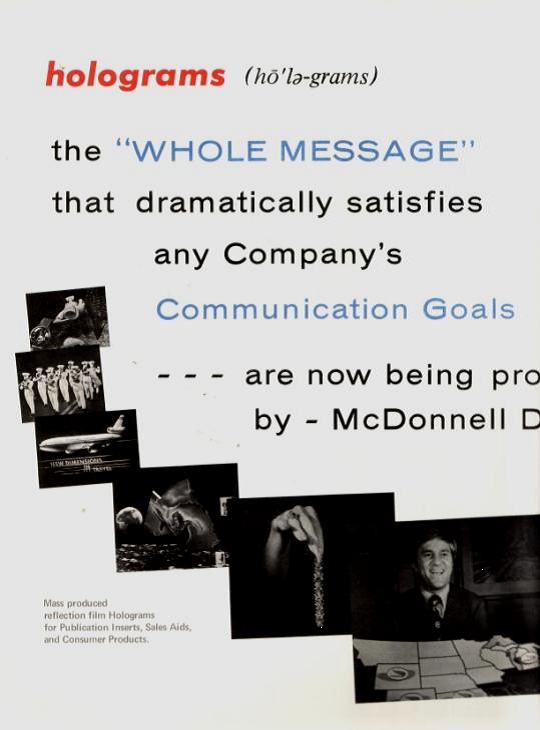 The Whole Messige brochure attached inside the Marching Drummer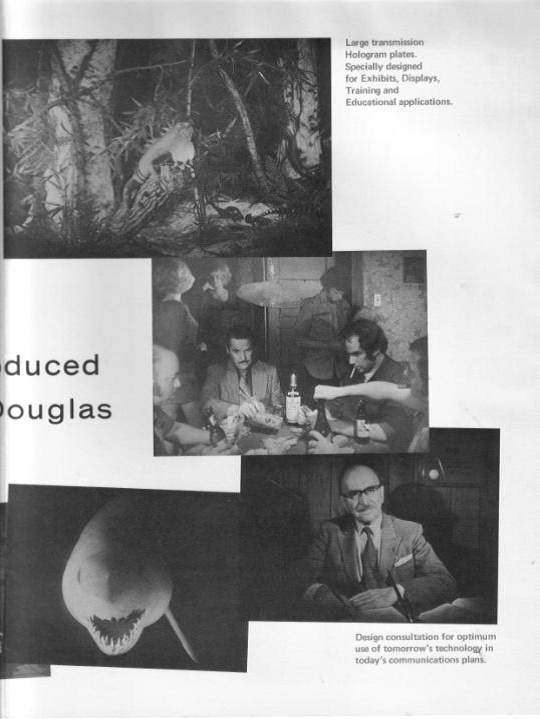 Reference Dr. Professor of Holography, Hans Bjelkhagen (text and pictures)
Historic holograms – produced with the Nobelprized lasertechnique holography – will of course become an important part of all types of holograms  at the NEW HOLOGRAM MUSEUM Sweden.
Do you want to become a part of that project?