Drottning Elisabeth II har gått ur tiden
Drottning Elisabeth II var med i 3D tiden   
      Drottning Elisabeth II avbildad i olika hologramporträtt och hologram frimärken
Drottningen höll jultal i TV iklädd 3D glasögon
Här kan ni följa porträtteringen av drottning Elisabeth på Buckingham Palace, ett uppdrag åt Jersey Heritage Trust med konstnär/holograf Chris Levine. OBS – scrolla ner i nedan tidningsreportage och följ processen med många bilder.
Klicka på länken Behind-scenes-Queen-Candid-photos-reveal-intimate-moments-Her-Majesty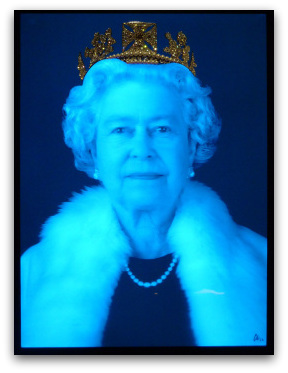 The Diamond Queen, där Chris Levine använde sitt tidigare hologram för en ny version (3D linstryck) i samarbete med holograf Rob Munday. 3D porträttet togs fram till en hologramutställning i samband med ISHD. International Symposium on Holography 2012 på MIT Museum, Massachusetts Institute for Technology.
Diademet togs fram av Asprey Jewelers och består av 1.100 diamanter med en extremt unik gul diamant i mitten. Porträttet togs fram till firandet av Drottning Elisabeths 60 år på tronen.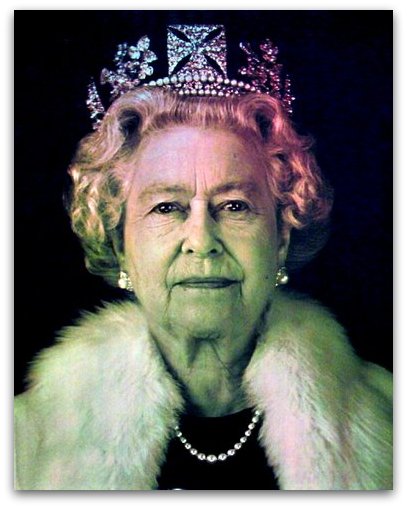 Digitalt hologramporträtt (achromatiskt, svart/vitt) av Chris Levines hologram.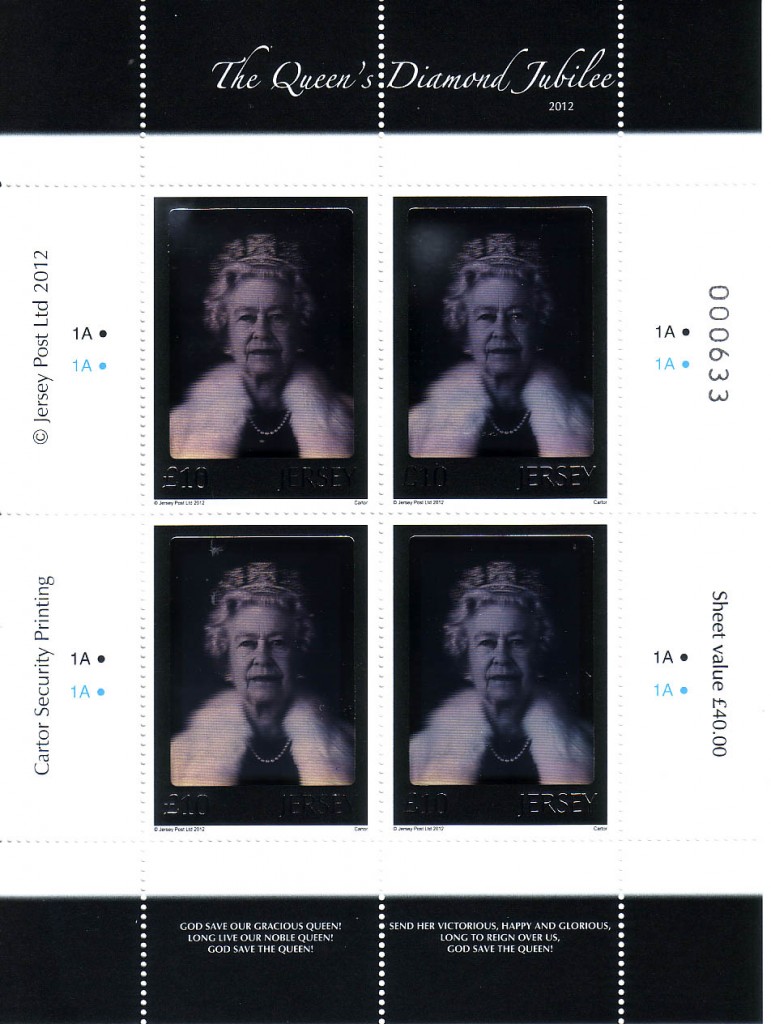 The Queen´s Diamond Jubilee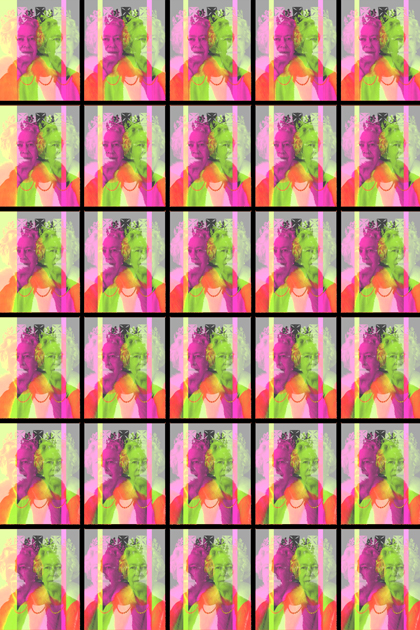 Stolen Space Gallery gav ut ett konstgrafiskt blad i begränsad upplag till drottningens jubileum 2012 med Chris Levines bilder.