Hologrampionjärer
Hologram Foundation grundat av hologram pionjär H Souparis

The Hologram Foundation established by Hugues Souparis, CEO of Surys, offers artists production grants. Having brought holograms onto our money and passports Souparis now wants to help artists create holograms for our homes:
After 35 years in the holography business, I want to help the visual artists who select holography as a primary media. I believe that holography remains one of the most "magic" mediums. Whenever the public is exposed to holograms they are fascinated. I want to helpartists to bring this fascination into the homes of art appreciators. (HoloCenter)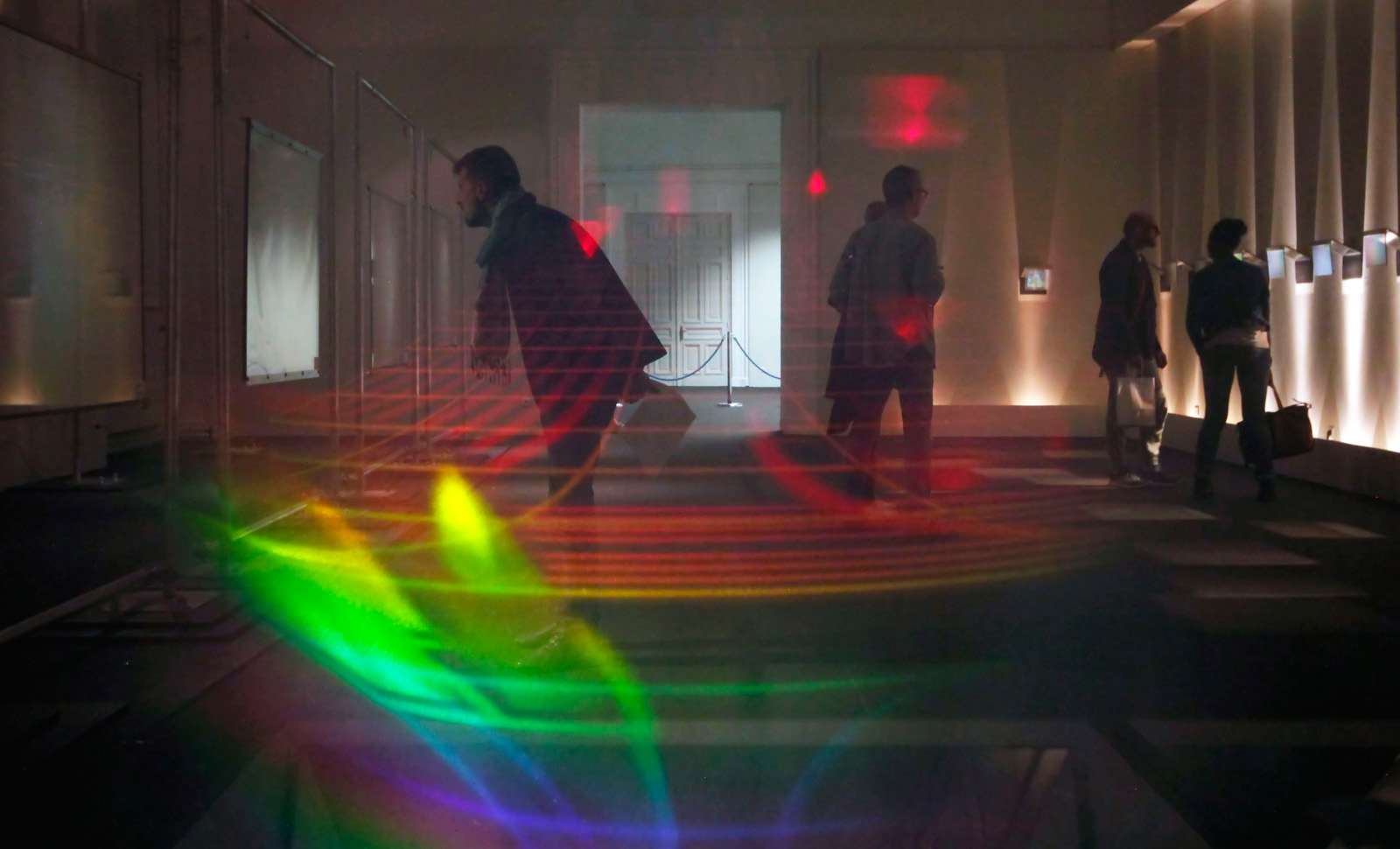 Så svaret på nedan rubrik, en intervju med en annan Hologram Pionjär,  blir att hologram är en vardagsprodukt, så klart. Var mans egendom, sedan länge. Betalkort, pass, körkort, parkeringstillstånd, sedlar med flera produkter har försetts med säkerhetshologram, några redan i från mitten av 80-talet.
Hologram – vardagsprodukt eller Science Fiction?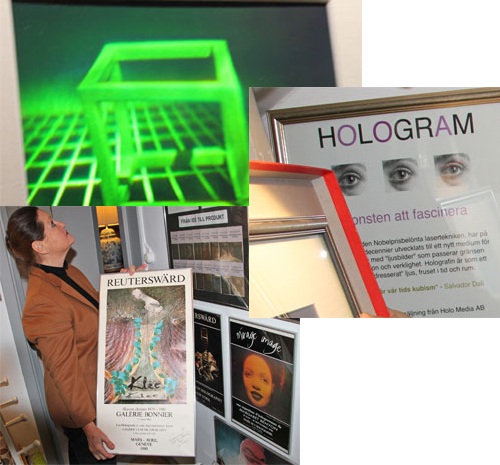 Mona Forsberg, svensk pionjär inom området hologram Intervju och bild Mai Ottoson
Med den holografiska tekniken kan man ta en bild utan att använda en fotografisk lins. En fototeknik utan kamera – laserljuset belyser föremålet. Ett vågmönster registreras i ett fotografiskt material. År 1971 fick Dennis Gabor nobelpriset för utvecklingen av hologramtekniken. Mona Forsberg upptäckte hologrammet på en utställning 1976 och har sedan dess arbetat med att hitta användningsområden. Hon har samarbetat med ett stort antal högteknologiska företag och även tillämpat den i sin verksamhet och producerat en mängd produkter.