Marketing Holography via Exhibitions
The Nordic Advertising Market in Stockholm
Yearly event for HoloMedia was a great success
We had to market the innovation Holography by exposing the new media, 3Dimensional pictures, Holograms via different exhibitions for wholesalers, distributors and tourists. No photo technique could give justice (still not)  to the depth nor the full parallax in these 3Dimensional laser-pictures. Hundreds of Hologram Exhibitions led to many customers for HoloMedia AB, some of them here Referenser-Företag
The light source for display holograms was no big deal
Partly thanks to IKEA! The launching of halogen spotlights for homes was a success not only for them but for us. The private buyers of a framed hologram already had the light source. To others we included the spotlight or specially produced for some of the companies above!
IKEA sponsored us at the World Trade Center with their smart halogen spotlights for the 30 Art Holograms
Hologram Exhibition 30 Art Holograms World Trade Center
Hologram Exhibition at World Trade Center Stockholm HoloMedia AB Mona Forsberg docx
Hologram Reklambild med mervärde
Hologram Reklambild med mervärde 
HoloMedia AB har som agent åt holografi-företag i Sverige, England, Tyskland och USA, tagit fram flest hologram i Skandinavien. Här några exempel på historiska hologram. Klicka på referenslista-foretag
Hologram profilerar
Hologram som reklambild har absolut ett mervärde! Vad sägs om det här hologrammet som vi fick ta fram åt SAAB SCANIA 1986. Logotypen är skapad av konstnär, konstprofessorn Carl Fredrik Reuterswärd och symbolen får i hologrammet ytterligare en dimension. Foto Mona Forsberg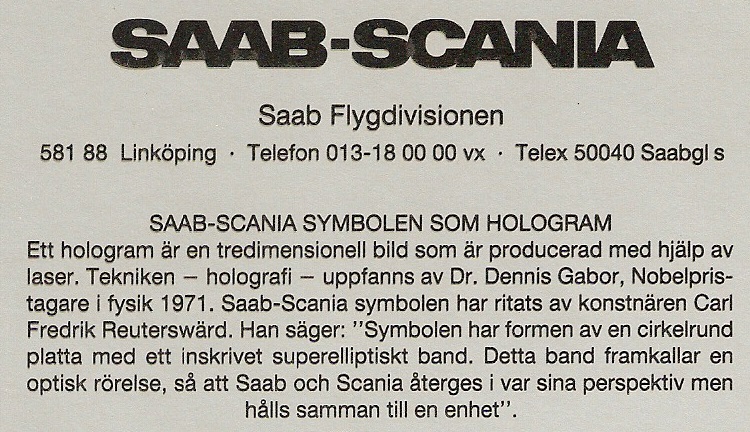 SAAB-SCANIA använde hologrammet på broschyrer, på en svart presentbox, på mindre trycksaker och på  olika typer av presentationer, till exempel, enkelt utformade tekniska beskrivningar. Förutom att hologrammet prydde dessa omslag – gick det även ut som give-away, Hans Mobärg SAAB-SCANIA AB Saab Flygdivisionen Information
Se SAAB broschyren här SAAB broschyr hologram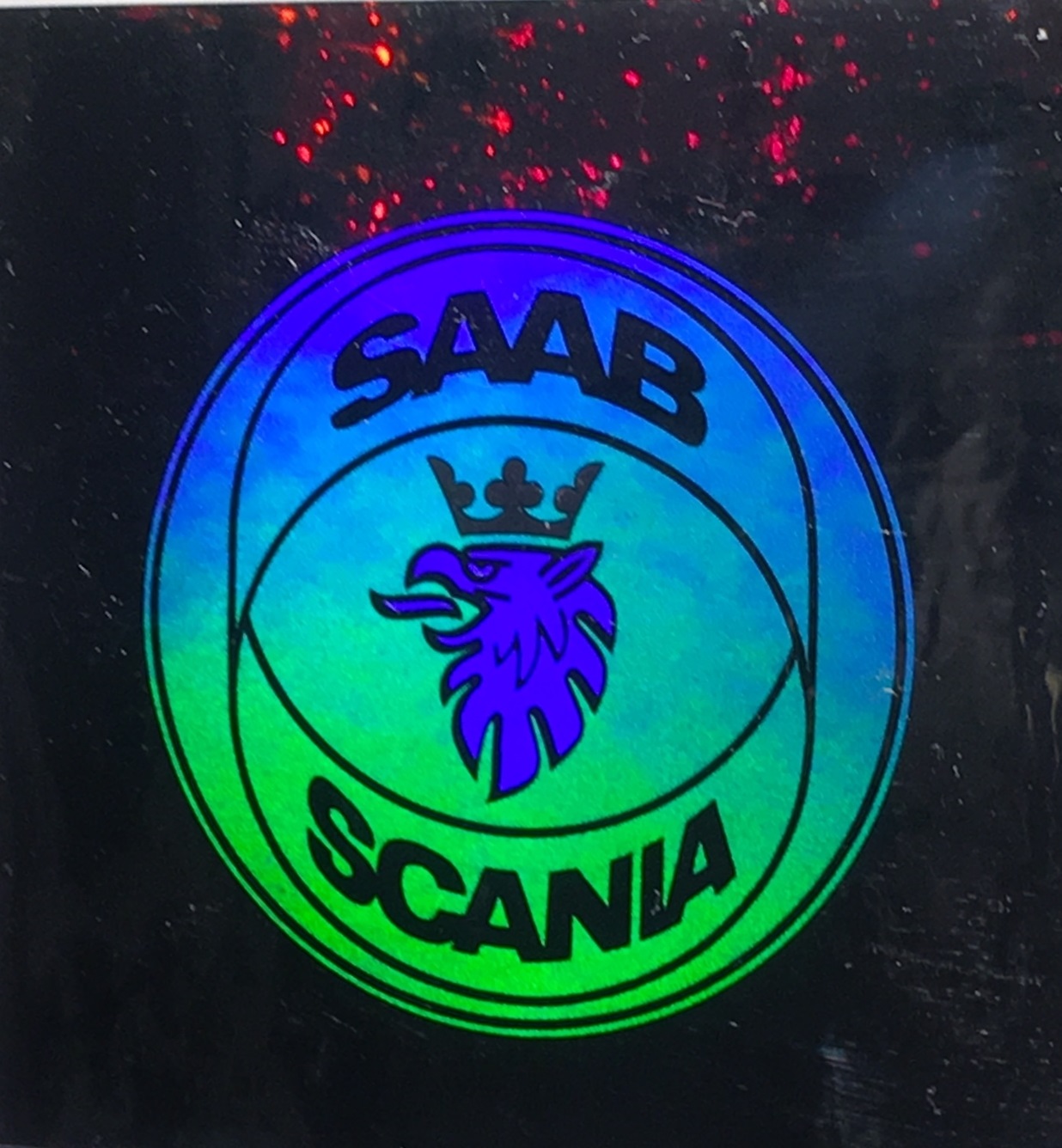 Fototeknikens begränsning kan inte få fram vare sig djup eller färgskiftning och skapar reflexer i foliebilden. Här anar man hur dekalen framträder i olika vinklar beroende på infallsvinkeln av allmänbelysningen eller när man rör på hologrammet.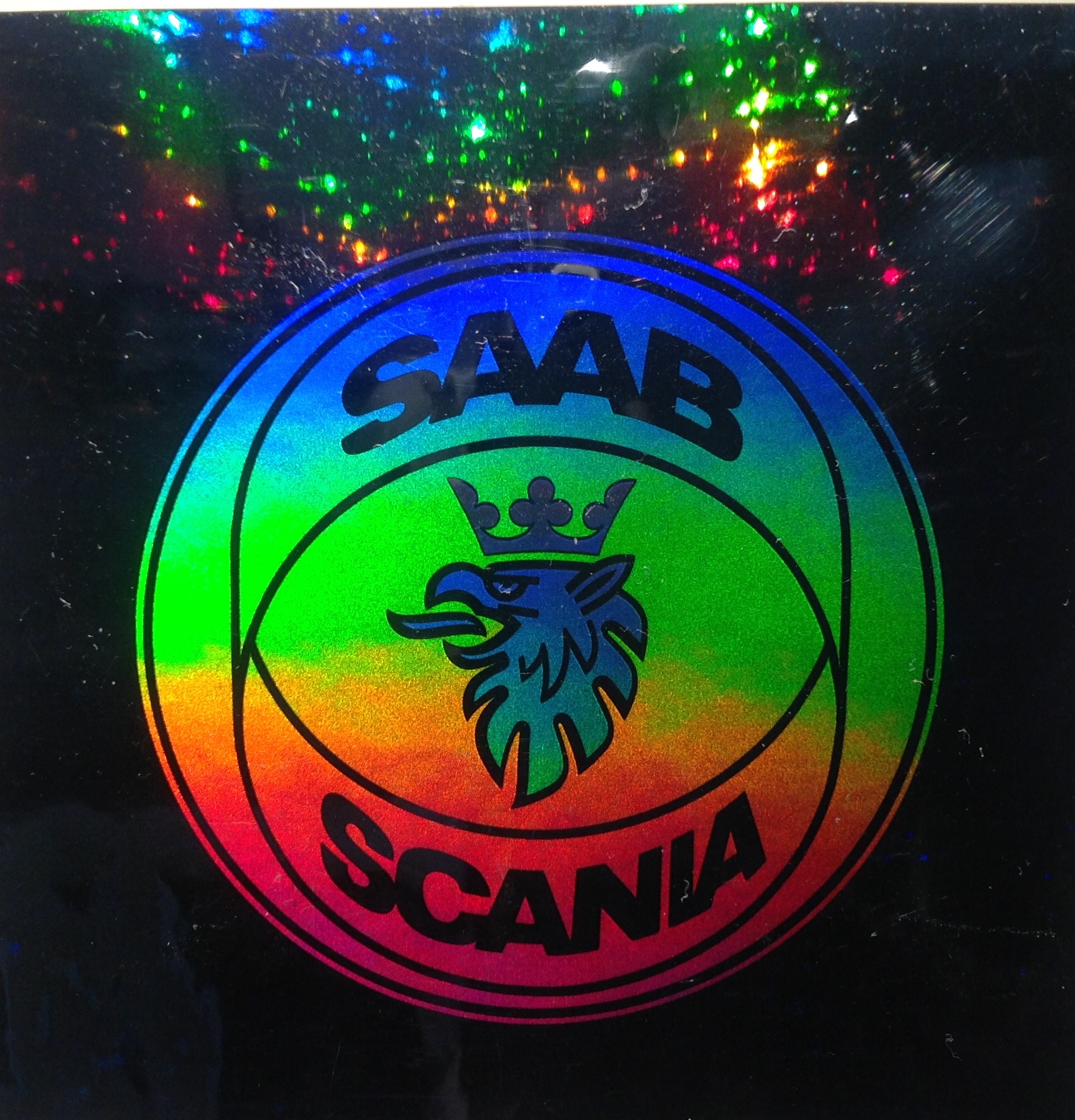 Men djupet på flera centimeter i hologrammet går inte att få fram i fotografiet. SAAB´s hologramdekal är verkligen en reklambild med flera dimensioner. Och har även ett mervärde efter 30 år med en effekt som ingen av dagens olika tekniker kan avbilda!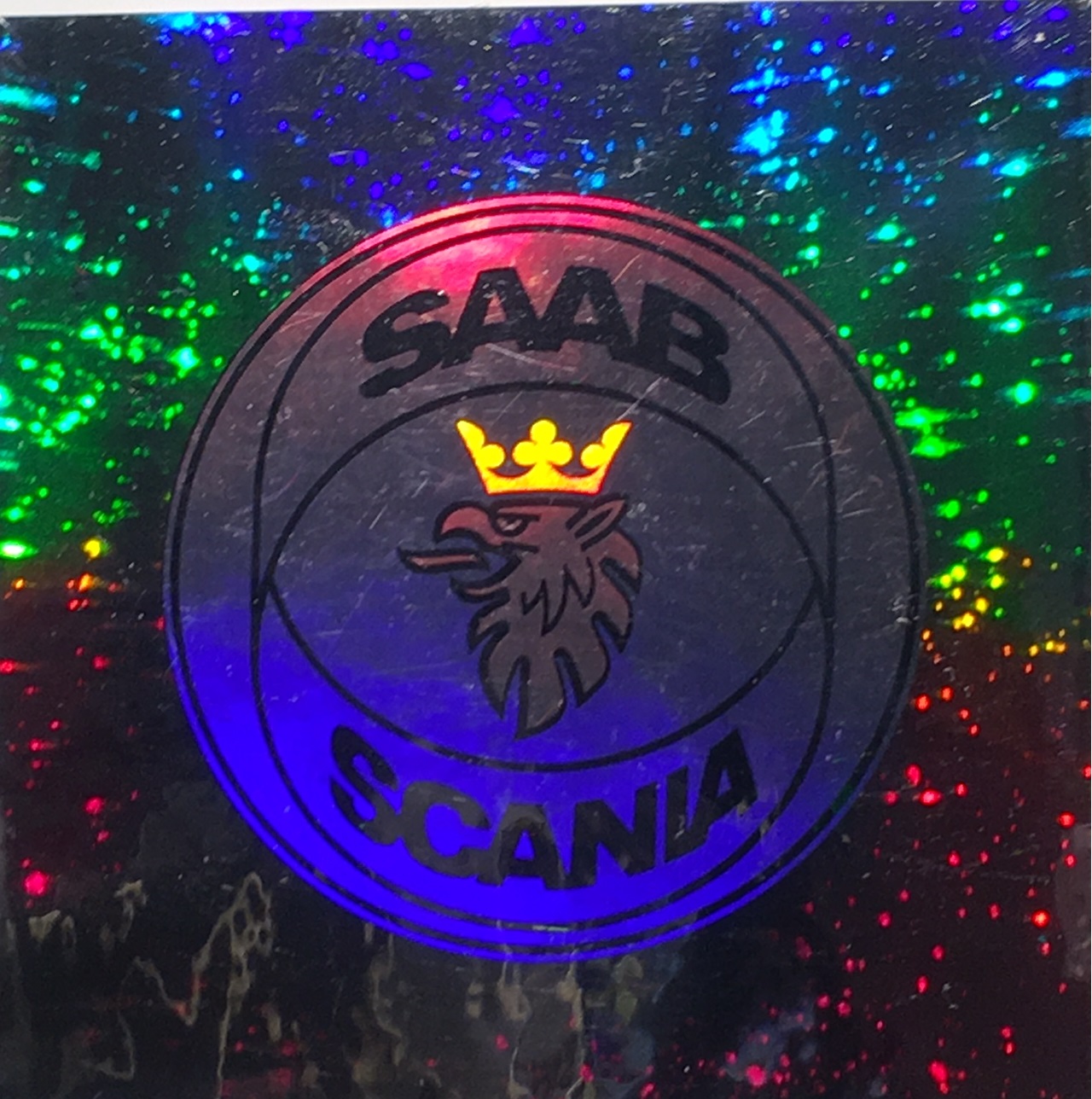 Minns speciellt Carl Fredrik Reuterswärds önskemål att kronan skulle framträda i guld i en viss vinkel. Och det gör den ju verkligen!