Hologram Pionjärerna idag!
Hologram-tåget går och Hologram-Pionjärerna är på. Holografi-branschen har utvecklat större hologram, alltid i 3D, förbättrat färgholografin, digitala hologram samt säkrare säkerhetshologram, nu vill alla på.
Med falska hologram, 2D projiceringar av diverse slag, kopierade företags-/domännamn och stulna texter/blogginlägg, försöker man ta plats, säger man är störst och bäst! Det är som typ Guldrushens glada dagar!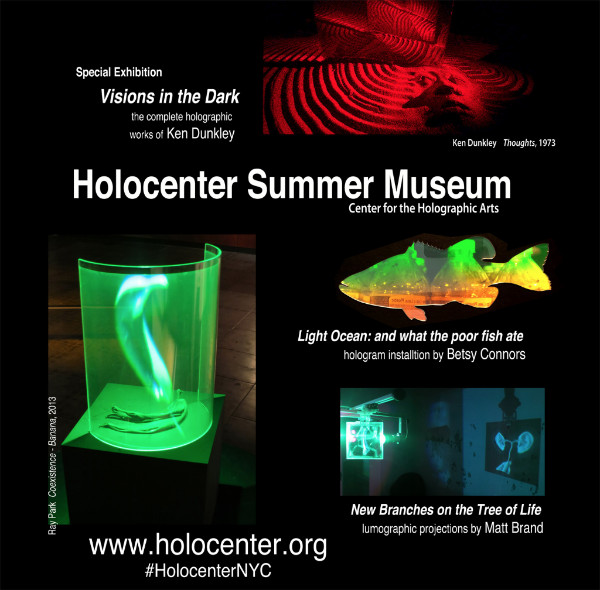 Men, Holografi-Pionjärerna, kör på! Med internationella holografi-seminarier, spännande forskningsresultat, hologramutställningar, fler holografi konstnärer, utvecklas Framtidens Bilder med Ljusets Dimensioner.
Klicka på Hologram-Framtidens-bilder-ljusets-dimensioner från 1983. Stämmer artikeln om Laser & Holografi idag?
HOLOCENTER New York stänger för säsongen efter en sommar fullspäckad av aktiviteter.
En av sommarens konstnärer, artist holograf Betsy Connors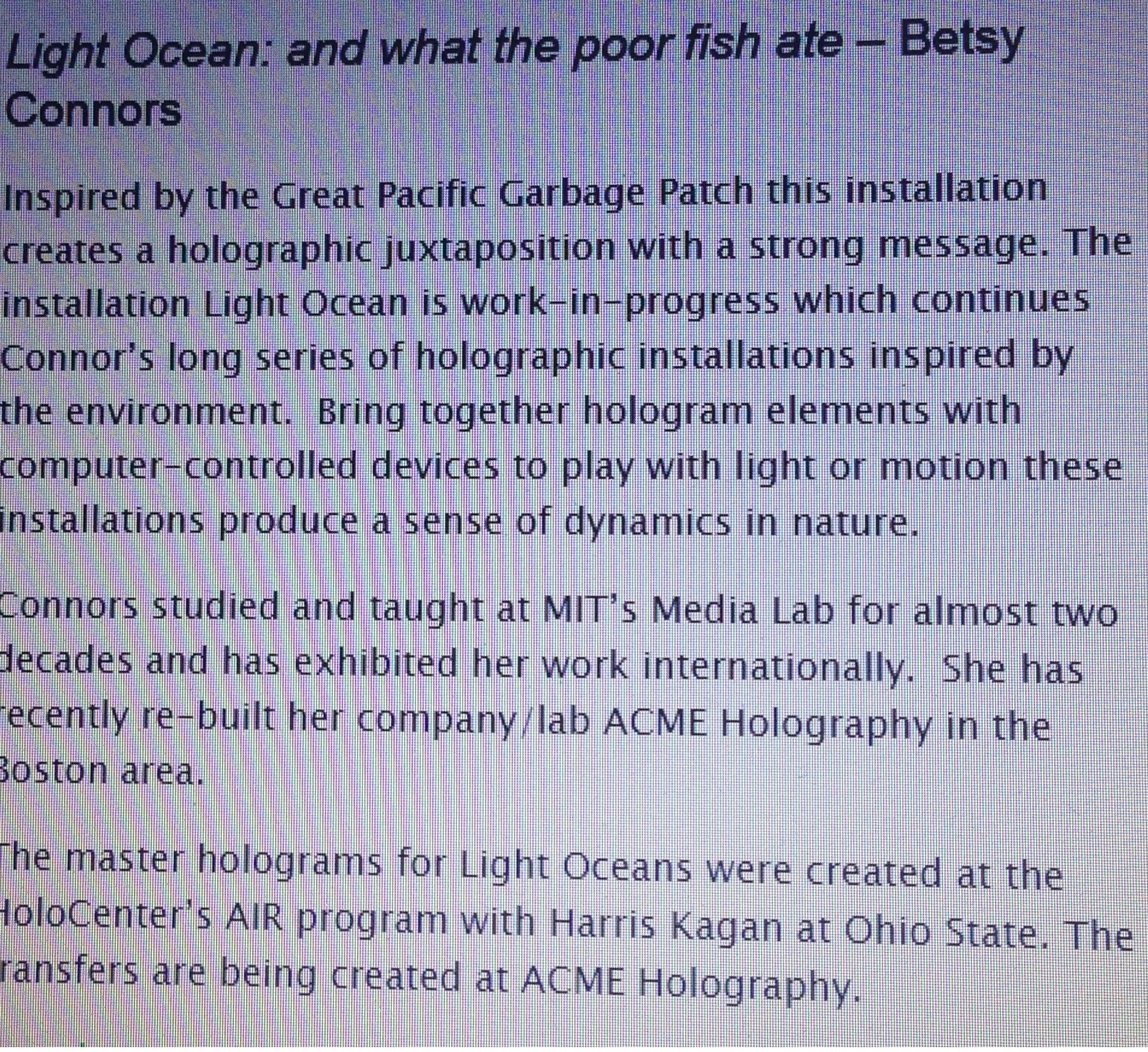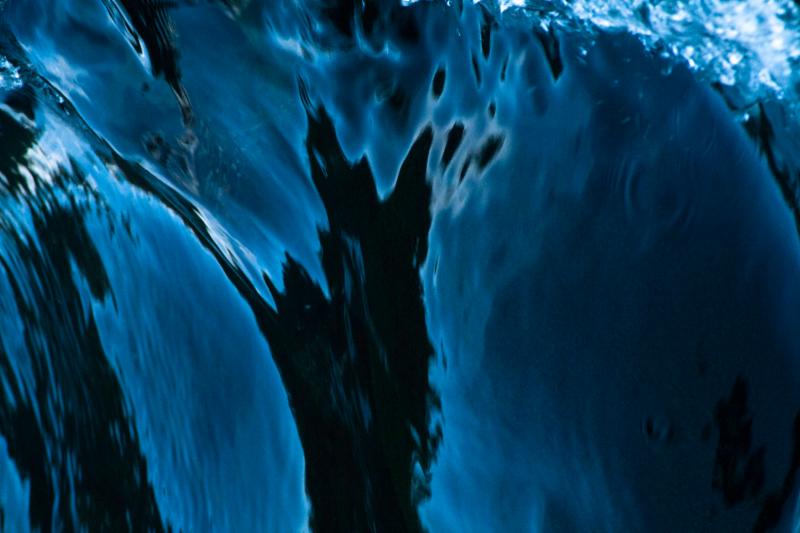 As we move into a world of ever more sophisticated dimensional, digital media (like Virtual Reality, Holography, 3D Projection Mapping, 360 degree Films, Autotstereo, Volumetric Imaging – to name a few), it is challenging to dig through the hype and figure out by yourself how they all work. Moving forward with projects that might incorporate these media requires a solid base of knowledge of both the techniques involved and the of companies/artists/ designers working in these fields. This foundation course is designed to do just that.Linda Law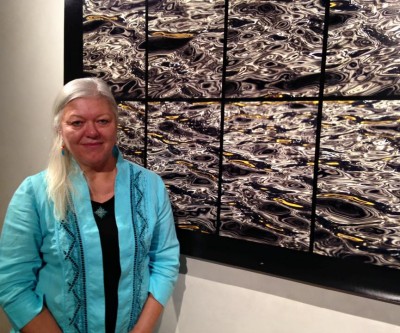 Hologram pionjär Linda Law.
     Lär dig allt om Art in the 5th Dimension Kontakta artist Linda Law www.artinthe5thdimension.com