HOLOCENTER – New York
At Holocenter New York Spring 2014 Holography Workshop, Cromascope, Holographic Sculptures and Projections.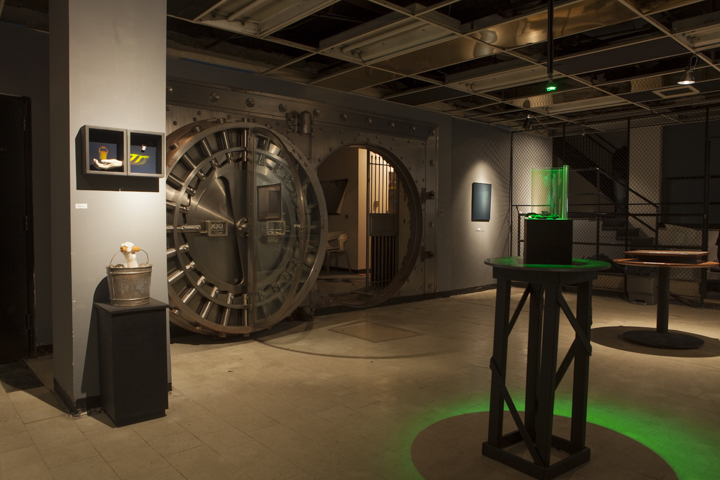 Photo by Walker Esner – Läs mer om fotografen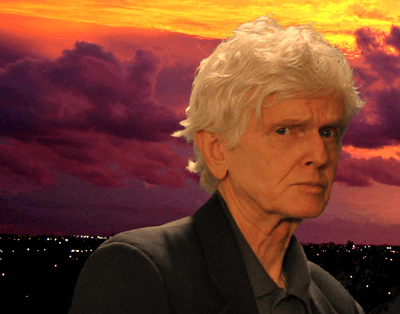 LEARN HOLOGRAMS BY MAKING THEM Artist Sam Moree, has been working with holography, video and sculpture over 35 years. Join a work-shop in his Manhattan studio,,,
Read more here As well as being a mentor for many well Photo Mark Diamond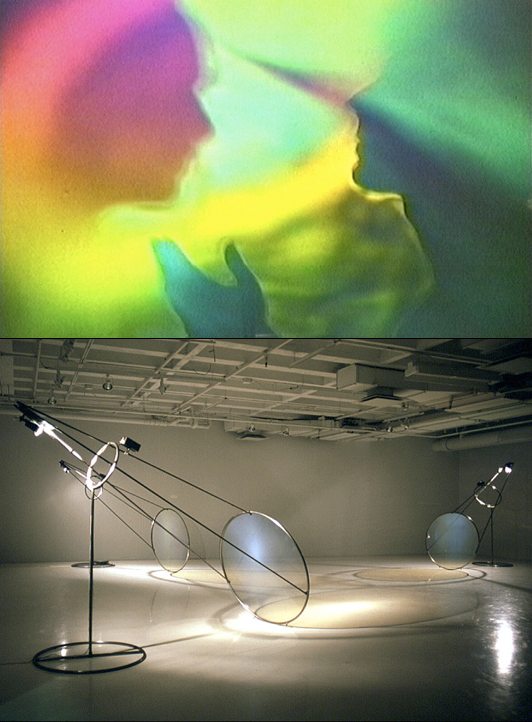 UNCERTAIN WORLDS  The aesthetic qualities of the holographic image such as evanescence, transparent volume, emanation of light and dynamic viewing serve Philippe Boissonnet to underscore the precarious nature of the visible itself. Playing with the holographic perceptual phenomenon, and sometimes interactive control systems, he is pointing out the cultural importance of beings' disembodiment and of images' fleetingness in our technologically perceived reality. Read more here This selection of his installations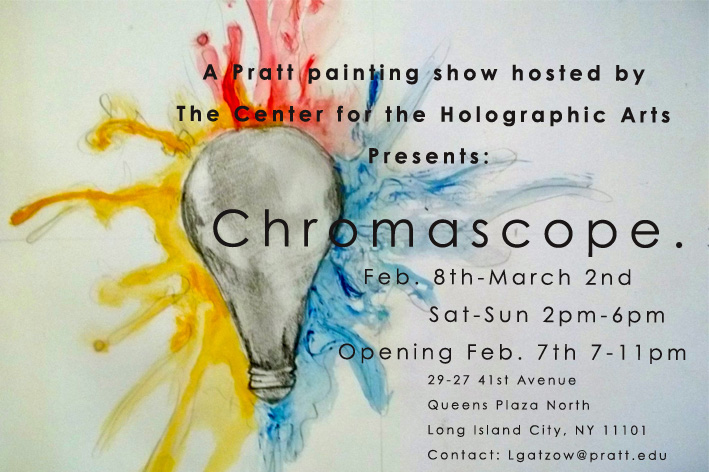 CHROMASCOPE  Lydia Gatzow, member of the Holocenter Team, is curating her first show. A chromascope is an instrument for showing the optical effects of light and color. Paintings and holograms alike represent and reproduce light and color to create illusion, they both emit emotive and alchemic energy.
Read here Inspired by the Eye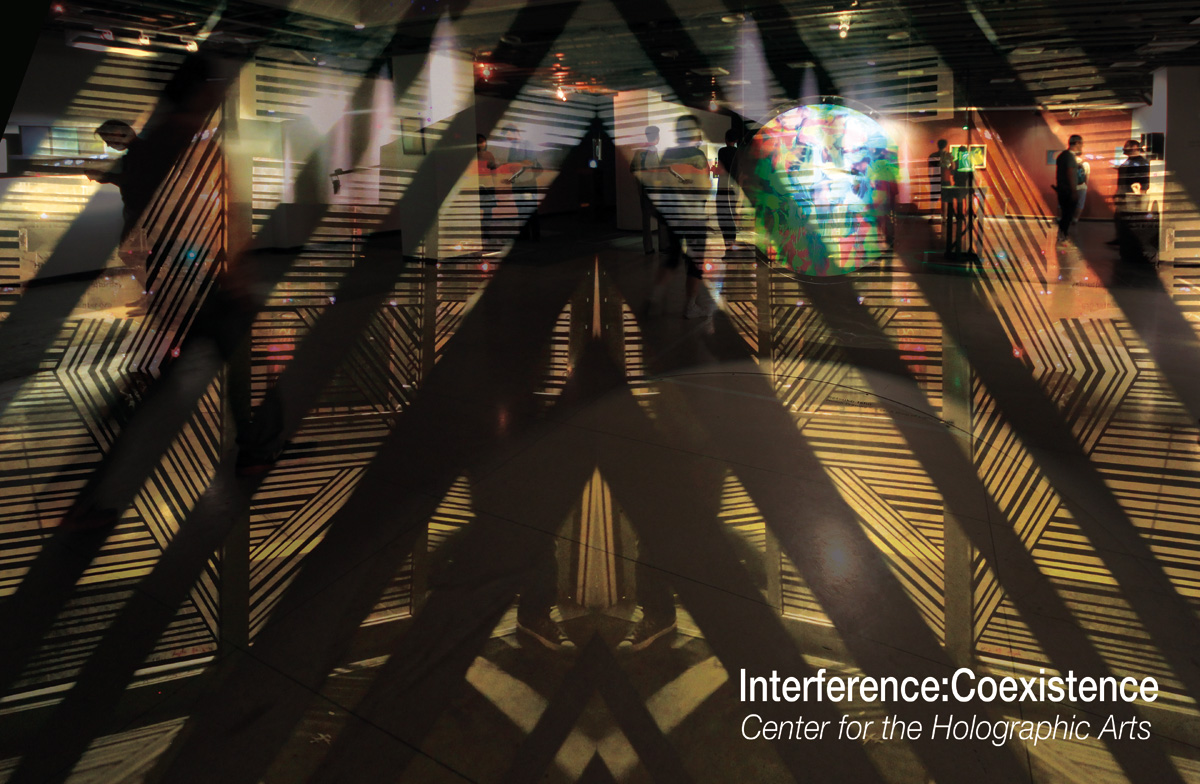 Own a part of this renaissance of New York's holography scene by becoming a member today
New York sista chansen Hologramutställningen
New York sista chansen se Hologramutställning
Hologramutställningen på Long Island New York förlängd till 19:e oktober sista chansen nu.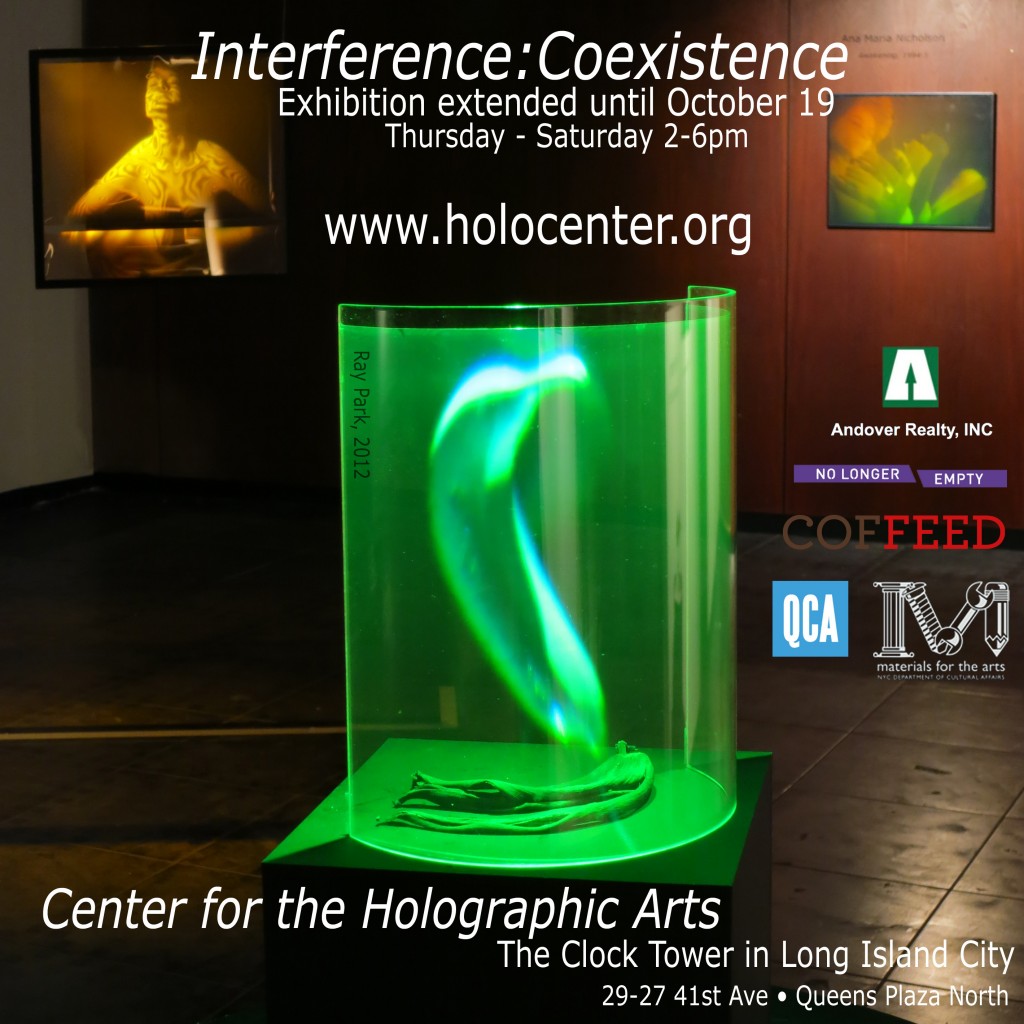 Center fot the Holographic Arts The Clock Tower in Long Island City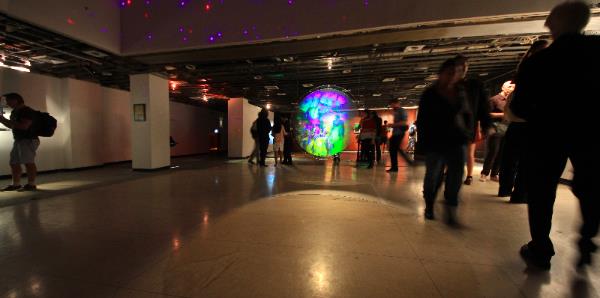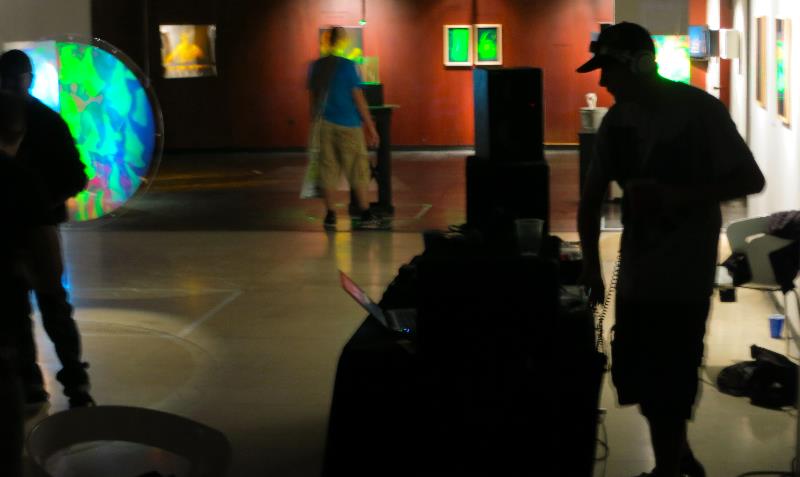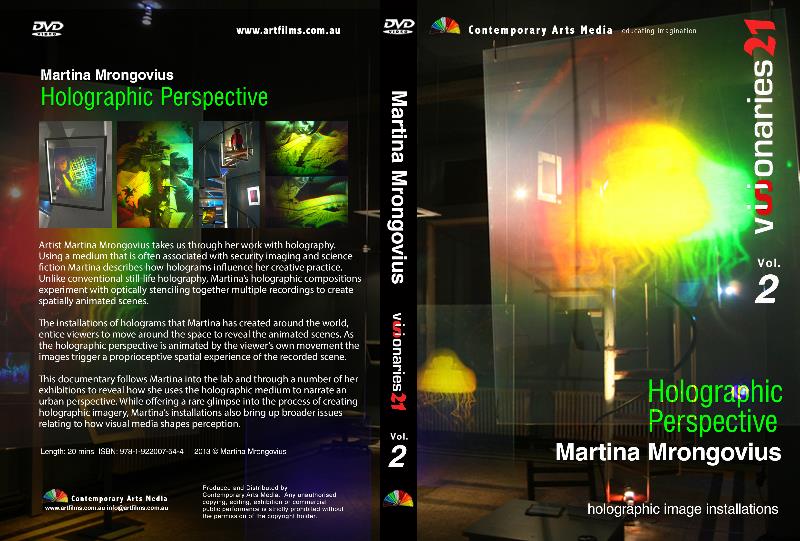 Holographic Perspective Martina Mrongovius. Holographic image installations
Vernissage Hologramkonst

Spektakulära hologram av holografi-konstnärer från hela världen
Vernissage Long Island New York den 6 september 2013
Wellcome to the opening RSVP Here 
www.holocenter.org/interferencecoexistence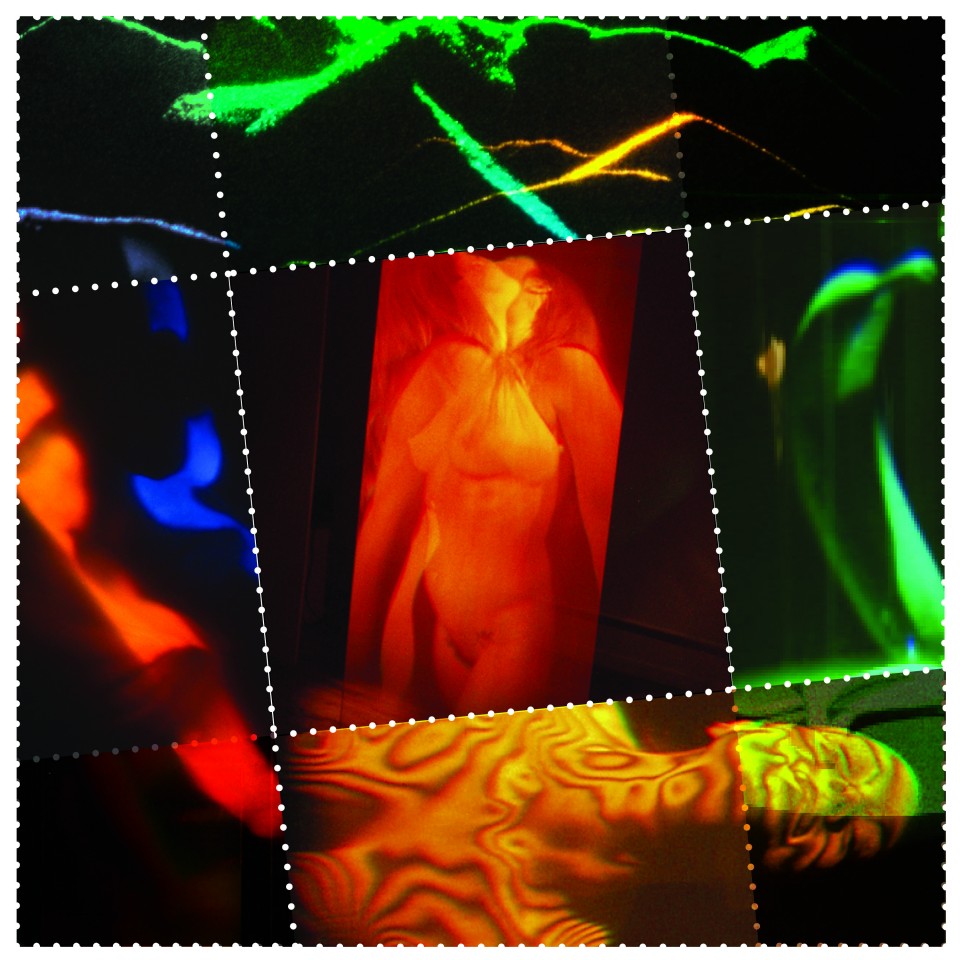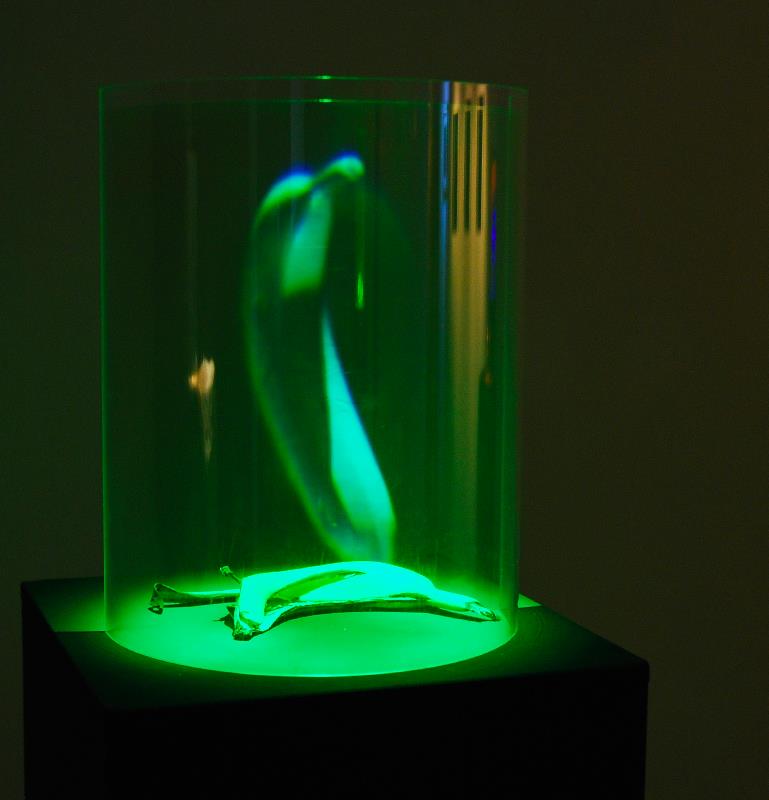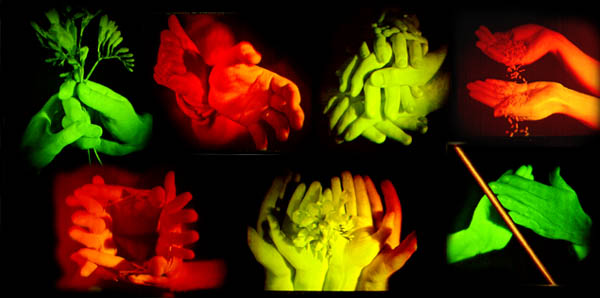 Mötet med holografisk konst får oss att ifrågasätta vår uppfattning. Vad vi ser upptar ett utrymme på ett helt annorlunda sätt än det fysiska objektet.
Ett hologram är en skulptur – av ljus (laserljus)!
Genom att använda en rad olika holografiska tekniker, har konstnärerna skapat scener med mångfald och utvidgade vyer.
Det skulle vi inte se utan inblandning av holografi den Nobelprisbelönade lasertekniken.