NASA´s Rover använde LASER för landning på Mars
NASA använde LASER vid Rover landningen på Mars
Rover Cars använde LASER för att stoppa piratdelar
Rover Cars var första biltillverkaren i England som med hjälp av säkerhetshologram satte stopp för plagiat av reservdelar i sina bilar. Rover drabbades av kostnader inom garantitiden på grund av förfalskade bildelar. Allvarliga olyckor kunde också förhindras genom att få stopp på att plagiatdelar  monterades in av verkstäder, ibland ovetande då kartong/text såg äkta ut. Dessutom skadades Rovers varumärke.
I februari 1990 försåg Rover reservdelar/förpackningar och bilpanel med en laser-etikett. Med  streckkod och serienummer försäkrade man sig att produkten var Rover original. Man kunde följa delen från tillverkare till leverantör och verkstad.
Den tredimensionella folie-etiketten kan inte avlägsnas från sin plats utan att den delar sig – skivlar sig och är därmed omöjlig att applicera på piratkopior.
Ett säkerhetshologram som inte har producerats av ett värdetryckeri typ De La Rue (världens största) är endast en eye-catch etikett.
Landade ofta hos De La Rue alltid med spännande agentuppdrag. Efter några år övergick produktionen från i huvudsak kommersiella hologram till säkerhetshologram på den ständigt växande marknaden med piratkopior. Undrar om Rover Cars än idag skyddar sina bildelar och panel med säkerhetsdekal,,,
Marketing Holography via Exhibitions
The Nordic Advertising Market in Stockholm
Yearly event for HoloMedia was a great success
We had to market the innovation Holography by exposing the new media, 3Dimensional pictures, Holograms via different exhibitions for wholesalers, distributors and tourists. No photo technique could give justice (still not)  to the depth nor the full parallax in these 3Dimensional laser-pictures. Hundreds of Hologram Exhibitions led to many customers for HoloMedia AB, some of them here Referenser-Företag
The light source for display holograms was no big deal
Partly thanks to IKEA! The launching of halogen spotlights for homes was a success not only for them but for us. The private buyers of a framed hologram already had the light source. To others we included the spotlight or specially produced for some of the companies above!
IKEA sponsored us at the World Trade Center with their smart halogen spotlights for the 30 Art Holograms
Hologram Exhibition 30 Art Holograms World Trade Center
Hologram Exhibition at World Trade Center Stockholm HoloMedia AB Mona Forsberg docx
Secure Currency for the Future
Secure Currency for the Future

Secure Currency for the Future at a new Conference in South Africa Cape TownPhoto Reconnaissance

Here embossed hot folied hologram and Nelson Mandela Photo Reconnaissance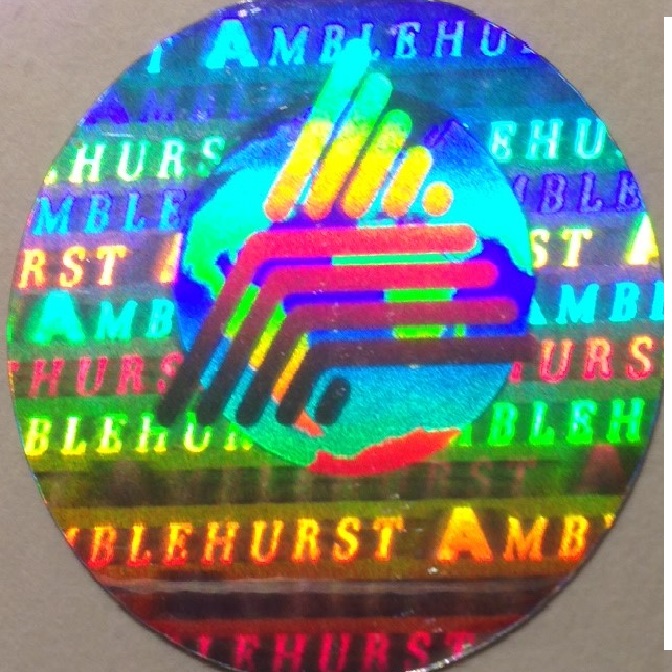 HoloMedia AB in Sweden agent for Amblehurst Ltd from 1984. Photo Mona Forsberg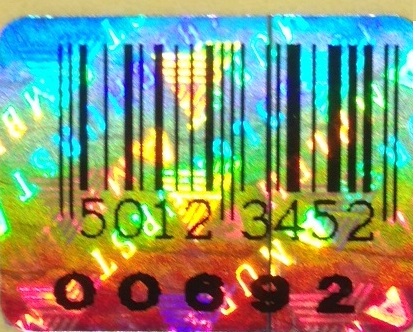 Embossed holograms with a bar code launched before Thomas De La Rue bought Amblehurst. Photo Mona Forsberg

Scandinavian banks used embossed holograms as eye-catch at annual reports etc. before the development of security holograms took off. Agent HoloMedia AB Photo Amblehurst Ltd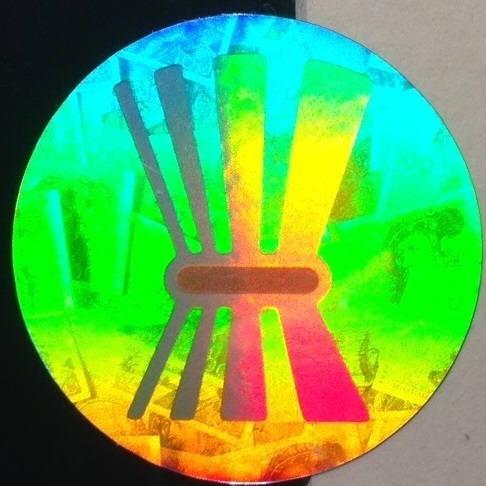 Föreningssparbanken Sweden Agent HoloMedia AB Photo Mona Forsberg
Sparbanken Sweden As an agent for De La Rue Holographics and their development of security holograms we became involved in several interesting projects in Scandinavia. Agent HoloMedia AB Photo Mona Forsberg
Idag är säkerhetshologram var mans egendom! Ingen har nog missat att svenska sedlar sedan ett bra tag har foliehologram (delvis tack vare De La Rue Holographics)