Solar Holographic Device – Holography technique
Solar Holographic Device Holography technique 
https://www.reconnaissance.net/news/can-you-use-a-hologram-to-generate-solar-energy/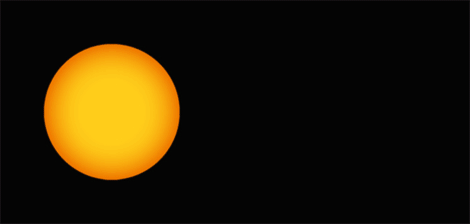 Solar holographic Device Holography technique using the Sun to generate energy. Lenticular print MC
Here a lenticular card in 2D print when moving it a 3D effect apears
HIT, Instituto Holográfico Terrasun has developed the technique by using hologram                       http://www.holotech.es/technology/?lang=en    Photo HIT
Can you use a hologram to generate solar energy? 
SoHo3X Solar Holographic – a new solar generation device http://www.soho3x.com/en/ Photo HIT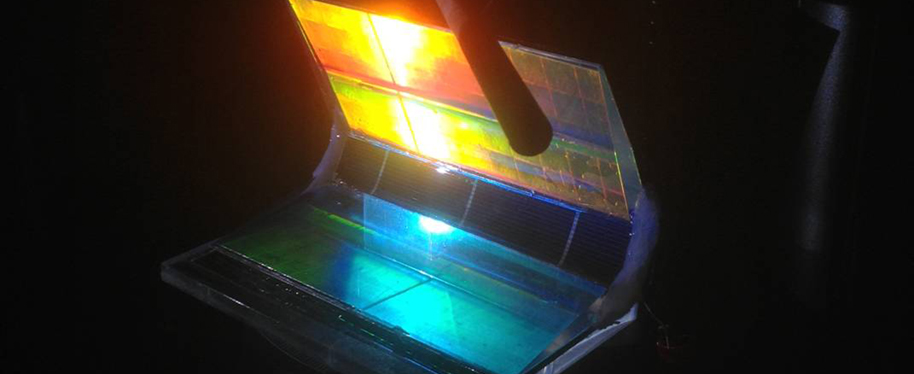 Photo HIT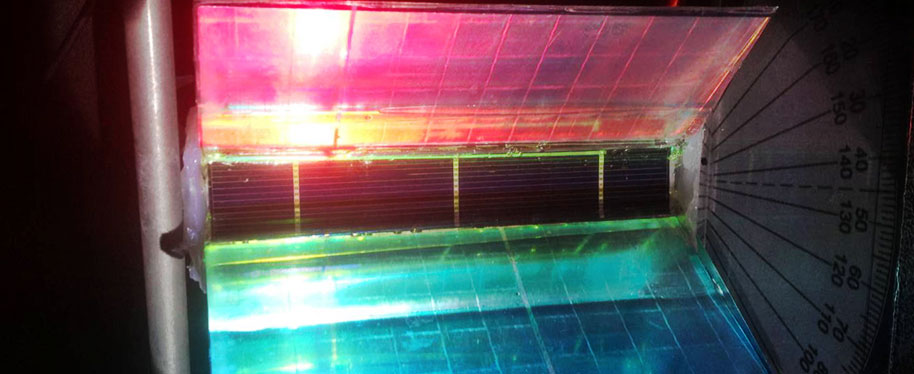 Photo HIT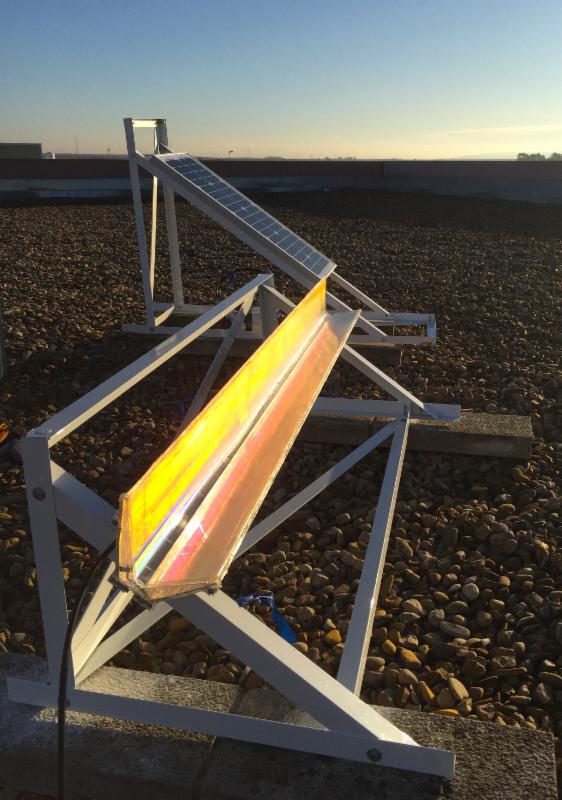 Monitoring SoHo3X 20Wp device vs. conventional solar solar module 20Wp
Holography 
Holographic technique is based in those properties of coherent light – interference and diffraction – by which interference patterns are generated. Read more here http://www.holotech.es/technology/?lang=en#!prettyPhoto HIT Instituto Holográfico terrasun
Want to hear more? Visit the Holography Conference in Warsaw, Poland from 29-30 November 2016.  
Register herehttps://www.reconnaissance.net/holography-conference/