National Geographic Hologram
National Geographic Hologram
Hologram på omslaget har använts vid flera tillfällen – även på baksidan av National Geographic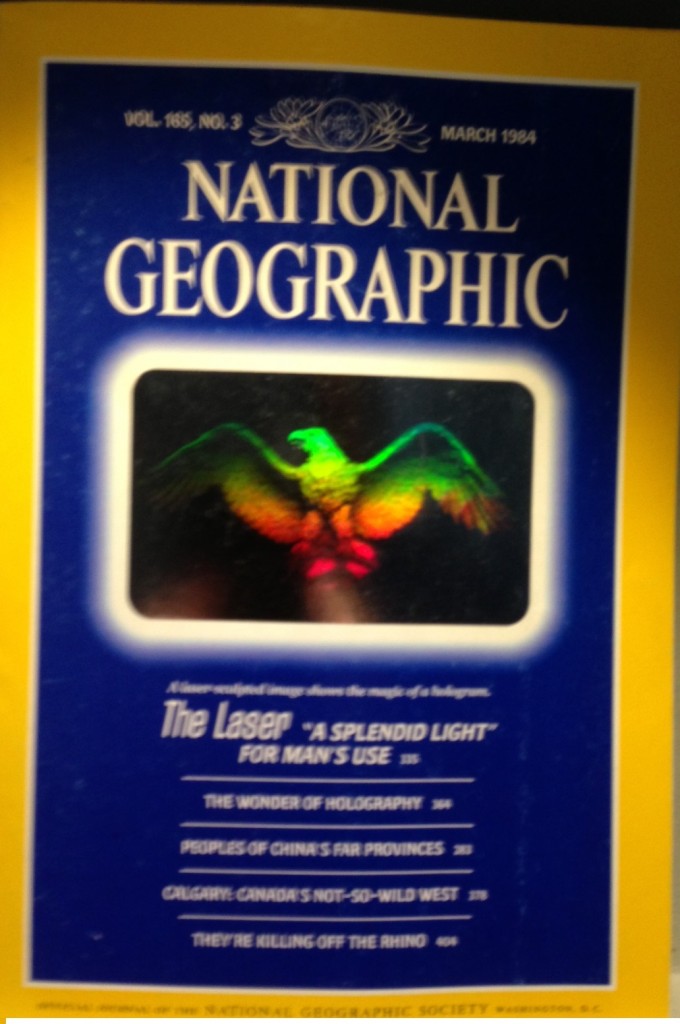 1984 – genombrott för präglade hologram – den största upplagan i världen stod National Geographic för! Hologram av örnen folierades (värmepressades) på omslaget av 11 miljoner tidskrifter! The Laser A SPLENDID LIGHT FOR MAN´S USE Article THE WONDER OF HOLOGRAPHY 12 pages. 
1985 gjorde National Geographic ett hologram av ett unikt fynd i Kenya. Ett 1,6 miljoner år gammalt skelett av en ca 12-årig pojke, Africa´s Taung Child.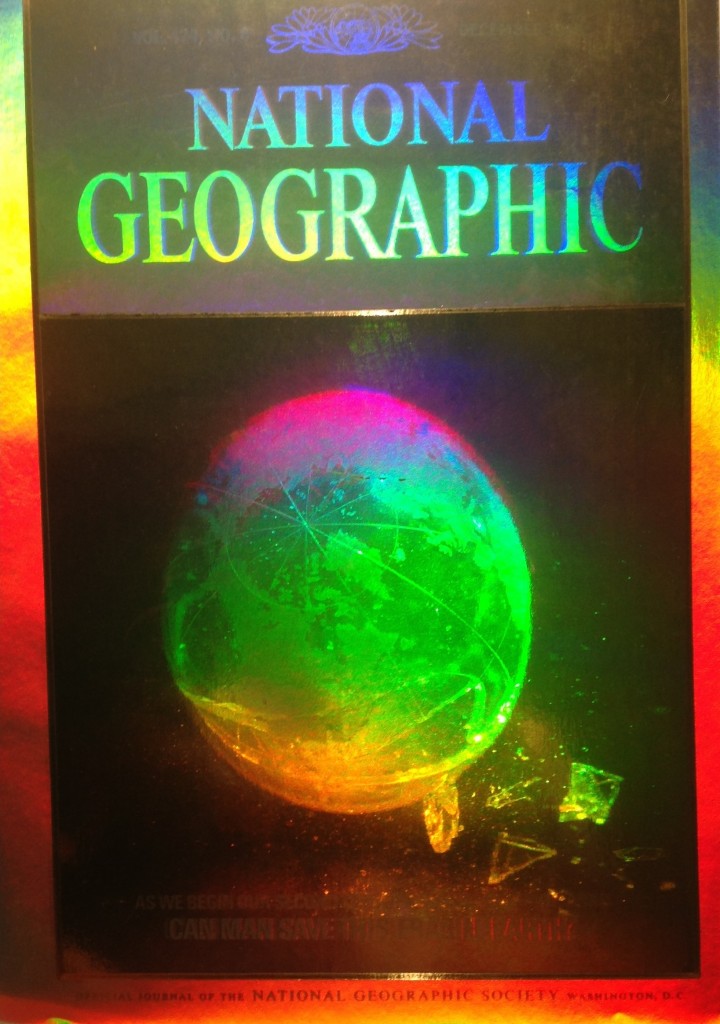 1988 – AS WE BEGIN OUR SECOND CENTURY, GEOGRAPHIC ASK:
 CAN MAN SAVE THIS FRAGILE EARTH?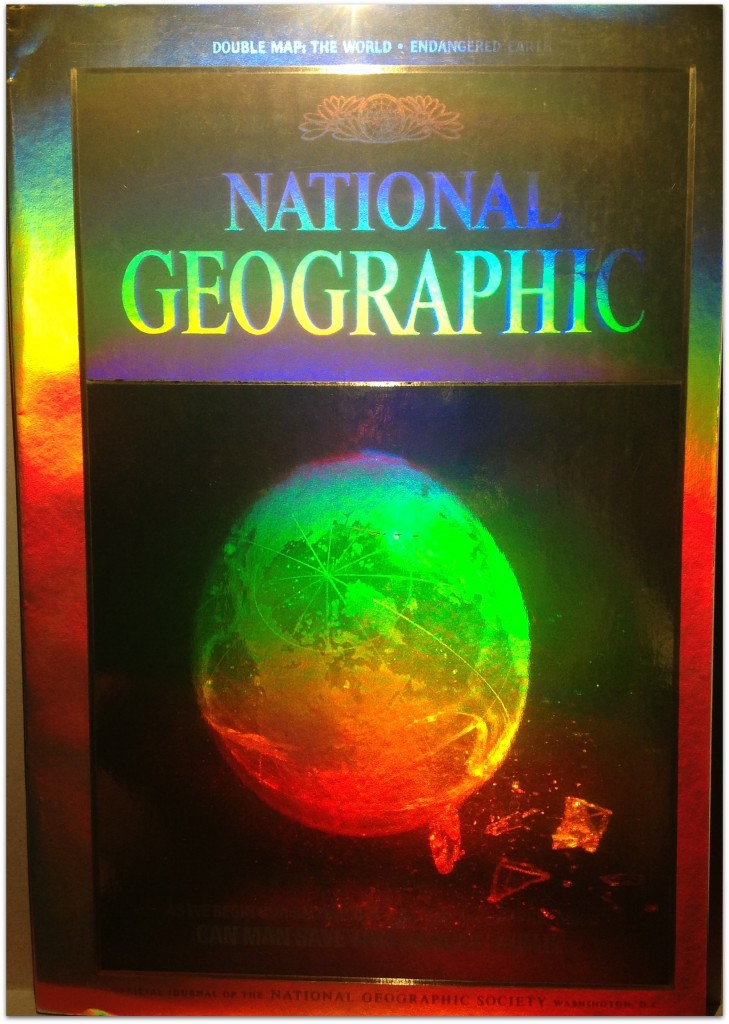 Glasbitarna hänger utanför hologrambilden
Äventyren fortsätter nu md hjälp av sponsorer via en rad föreläsningar. Möt de främsta fotograferna och äventyrarna från National Geographics fantastiska värld – live på en scen i Stockholm och Göteborg.
Efter en succé i Stockholm tidigare i år är föreläsningarna som gått för fulla hus i USA i många år, tillbaka i Skandinavien. Under vinter och vår 2014 får du nu chansen att uppleva äventyrarnas berättelser och ta del av deras bilder – Live. Bilder COOP medlemsmail
Mattias Klum – fotograf och filmare
Paul Nicklen – naturfotograf
Borge Ousland – polaräventyrare
Carsten Peter – äventyrsfotograf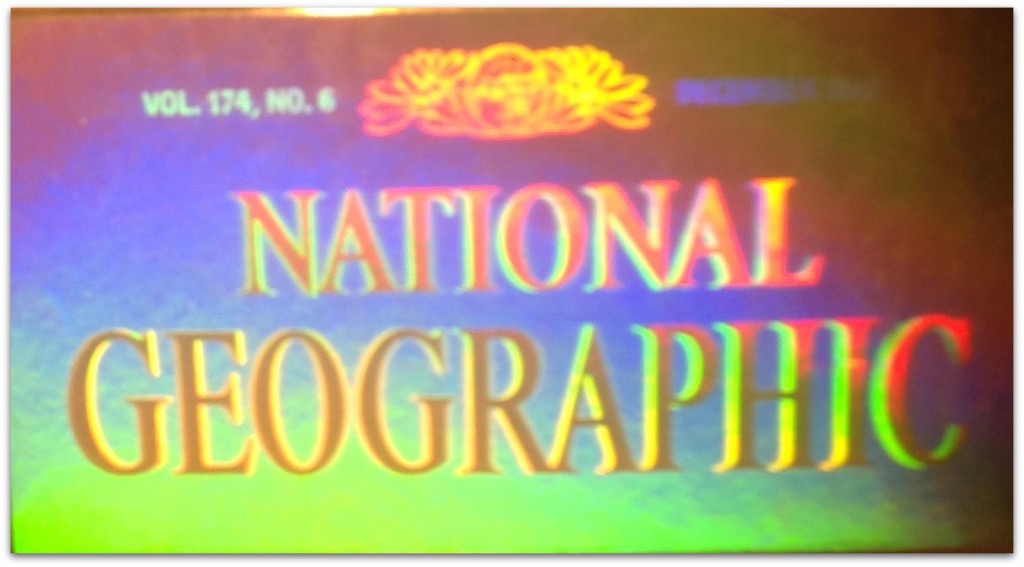 Och vi som inte kan uppleva äventyrarnas berättelser och bilder Live, får ta National Geographic!