Gösta Ekman is dead Hologram Portrait Sickan
Hologram Portrait "Sickan" Gösta Ekman (1939 – 2017)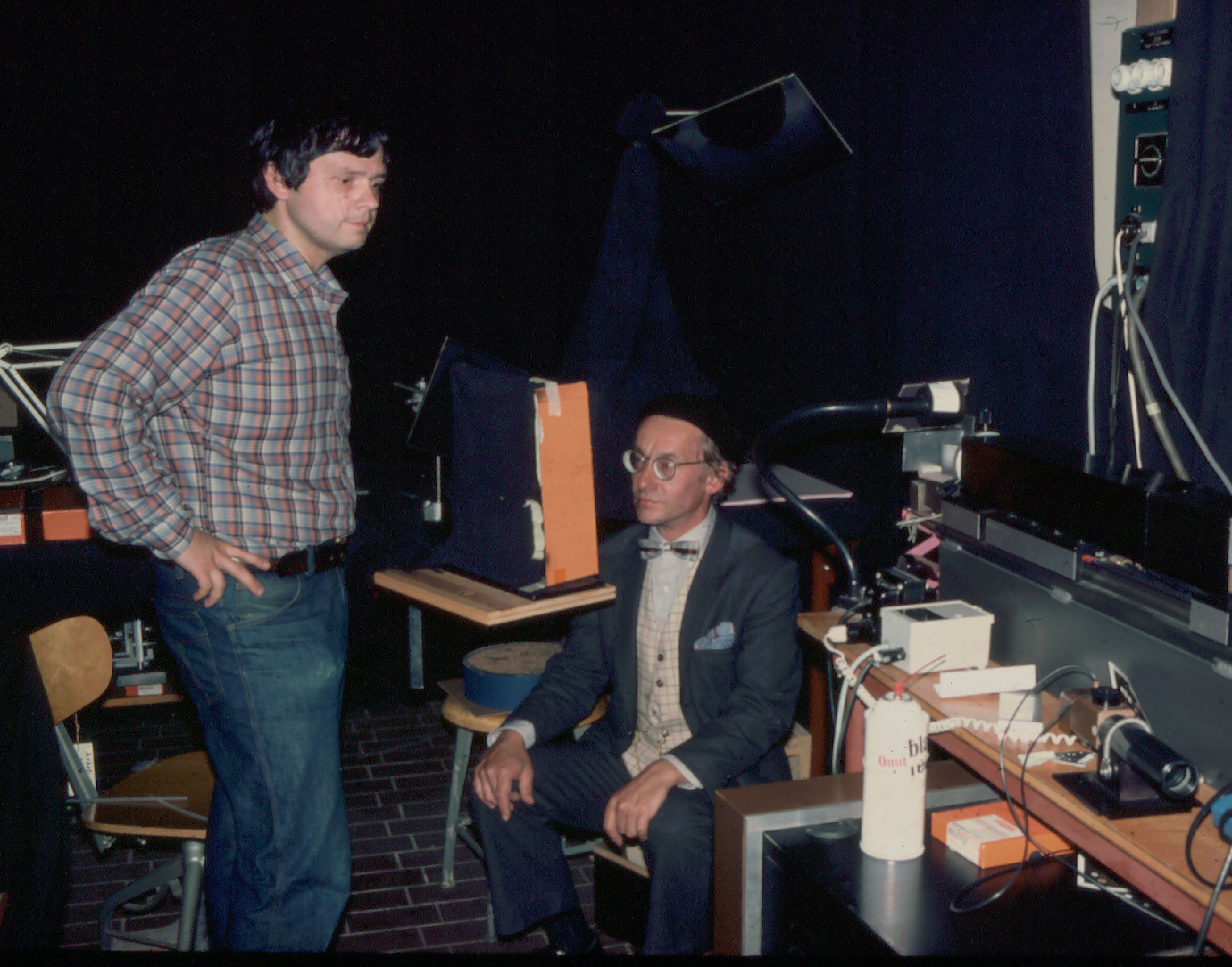 Swedish movie star died yesterday in Stockholm, Sweden. A holographic pulsed portrait of the Swedish actor Gösta Ekman was made as a promotional piece for the movie "Jönssonligan" in 1981.
The master hologram portrait was recorded on 19 August 1981 by Hans Bjelkhagen at the Royal Institute of Technology. He used a Holobeam Ruby laser with a pulsetime of about 20 nano seconds (20 billions of a second).
Mona Forsberg painted his lips with a brown pen since the red colour of the Ruby laser cancels the colour of a persons lips. Swedish scientists co-operated with Eye-specialist, Professor Björn Tengroth at Karolinska Hospital in Stockholm. The Swedish holographers produced the first white light reflection hologram portraits in the world. This is portrait Nr. 16.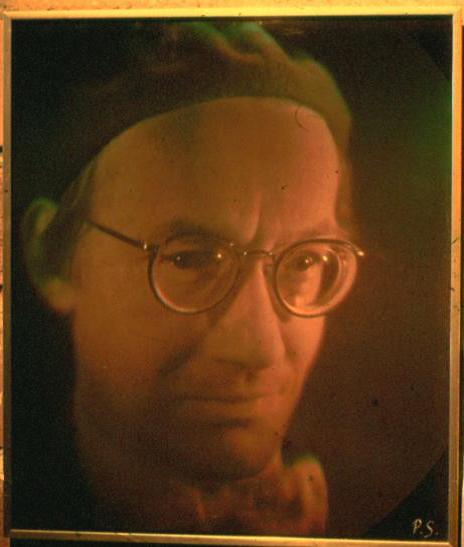 Holographer Per Skande developed white light copies from the master hologram at Lasergruppen Holovision AB Stockholm. The signed hologram glass plate is 25×30 cm. The price for this piece is SEK 8.000 mounted in a 40×50 cm frame including a small LED spotlight.
 The price to produce a new hologram of the hologram master is around SEK 35.000.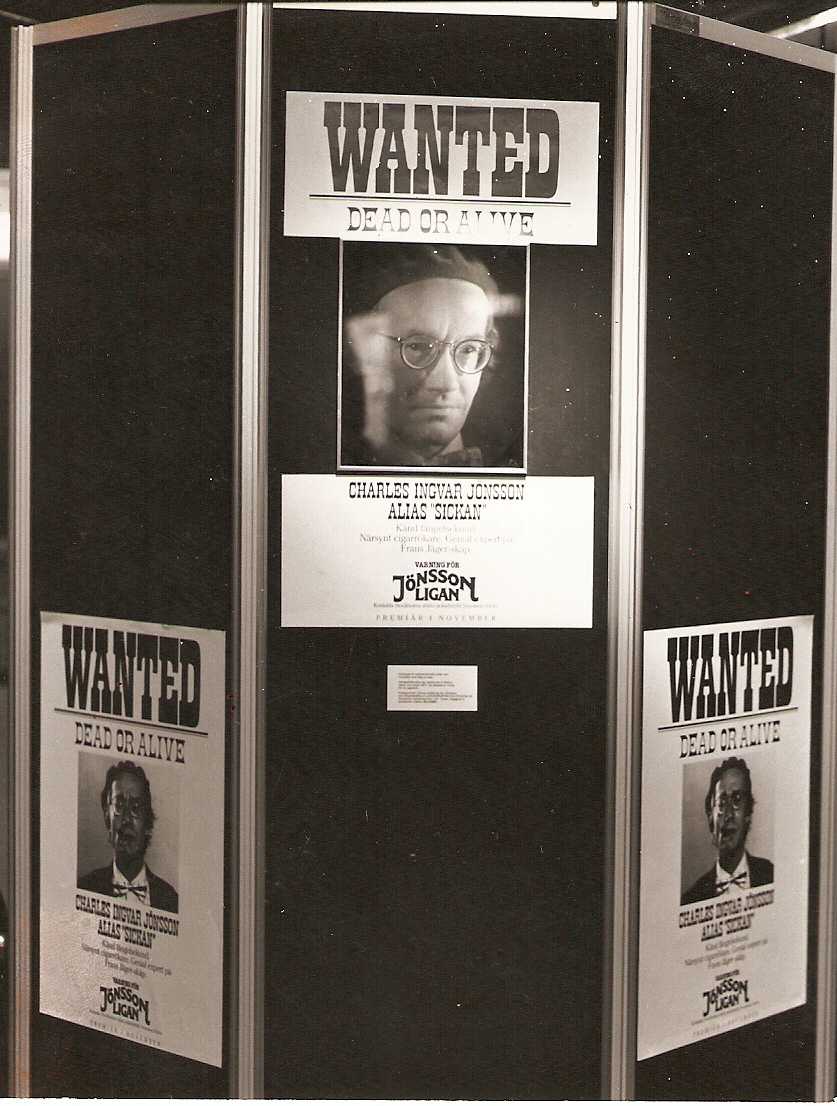 The hologram was on display at the entrance of the movie theatre at the first night run in the oldest cinema in Stockholm October 1981. Photo Bertil Jigert. See article from November 1981  MånadsJournalen -81 Gösta Ekman hologram xSF.jpg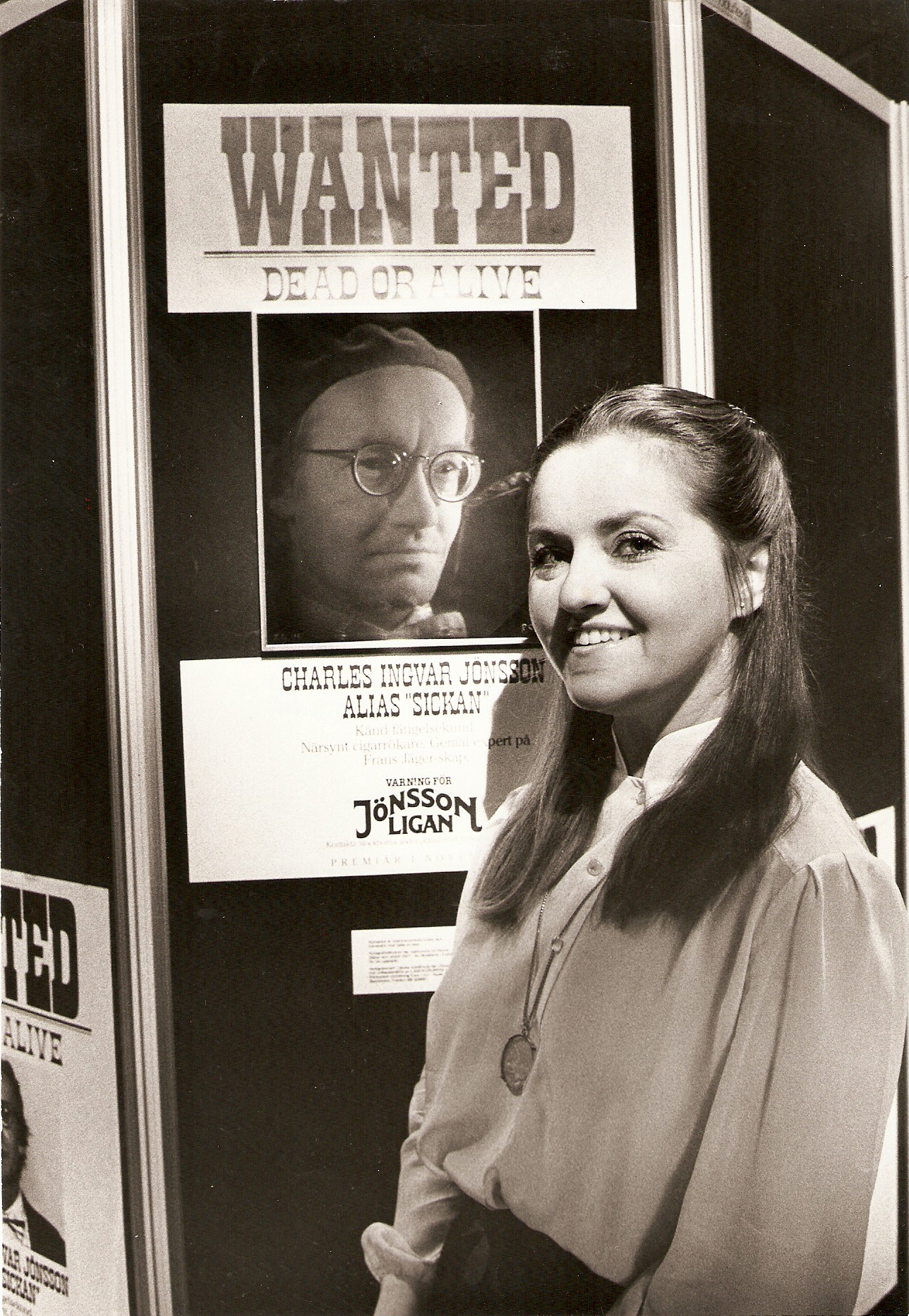 Gösta Ekman as Charles Ingvar Jönsson Sickan I HAVE A PLAN in every film with this charming character. Mona Forsberg in front of the realistic 3 dimensional hologramportrait. Photo Bertil Jigert
Filmkontakt arranged a marketing survey among invited companies and recieved many positive comments:
Fascinating technique. Spectacular. Really tuff exhibition. Fantastic quality of the exposed holograms. Very exciting. My wife refused to believe that the jewelry wasn´t in a box. Fantastic.
Enormous eye-catch. Very nice and gives a fantastic effect. Ekman portrait, do you mean it´s plano? Very interesting. Impressive. Fantastic stuff. Impressive technique – and so on.
But no superlatives can match what has been said about the actor Gösta Ekman during his long career.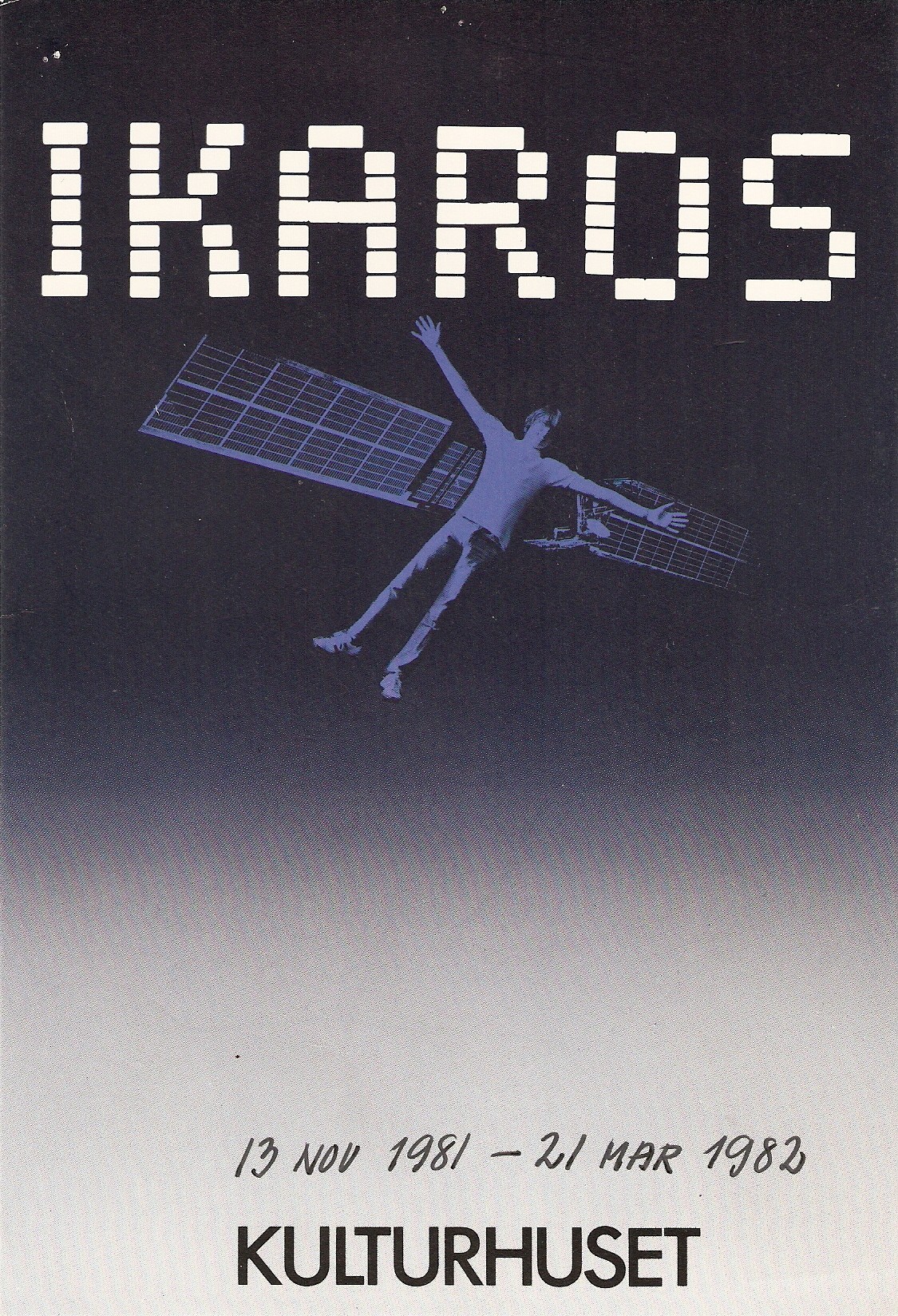 WANTED A stolen hologram portrait of Gösta Ekman. Alias Charles Ingvar Jönsson was stolen at Ikaros Exhibition at the Culture House Sergels Torg Stockholm