Chocolate Holograms
RAINBOW

 holograms – taking chocolates to the next level
 Morphotonix has given traditional Swiss chocolate a colourful twist, Chocolate holograms.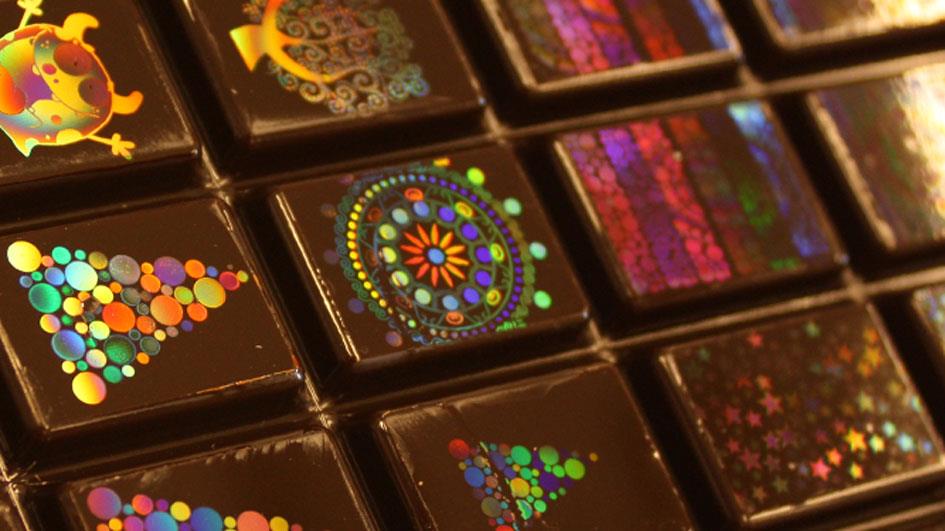 It's devised a method to imprint shiny holograms onto the sweets' surface — sans harmful additives. Tilt the goodies from side to side, rainbow stars and swirly patterns on the chocolate's surface dance and shimmer in the light.
Det låter inte gott med hologram- folie på chokladen hur mikroskopiskt lite dom än fått till det på chokladytan!
Gott var det i alla fall i Marabou´s Fortuna Universe – en exklusiv 1.000 gram chokladask, 500 mm x 250 mm. Regnbågshologrammet tog vi som agent åt De La Rue Holographics, fram 1988. Foto Mona Forsberg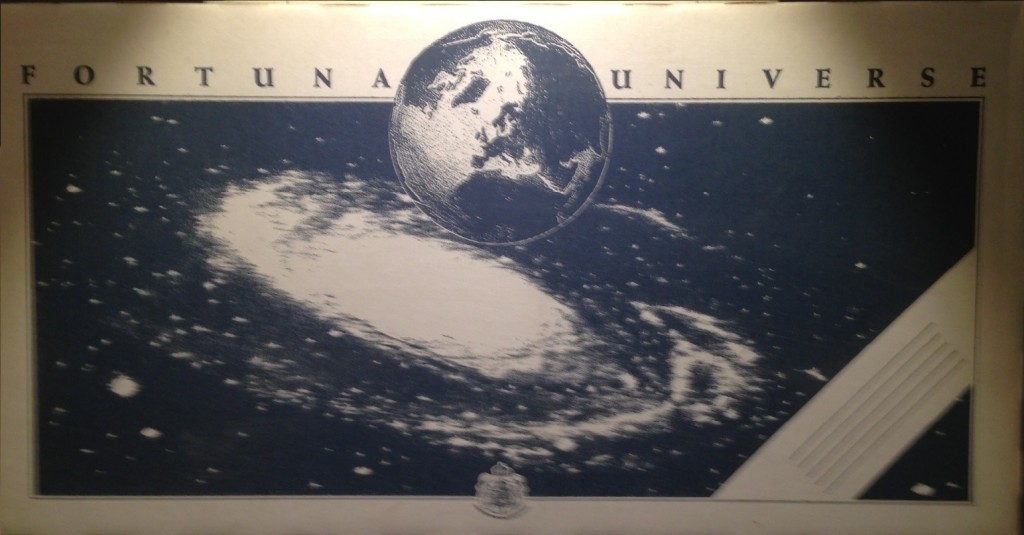 Då fick vi lära oss hur viktigt valet av kartong är, för att inte påverka chokladen. Materialet från Iggesund, marknadschef Bertil Jelf, till den stora presentförpackningen hade föregåtts av många choklad-test! Redan på 80-talet när massproduktion av foliehologram utvecklades (typ sedlar, kontokort) dök det upp choklad/godis med regnbågshologram. Foto Mona Forsberg
Mitt i bloggen kom en inbjudan till Marabouparken, bra timing!  

Marabouparken konsthall är sedan 2010 belägen i Arthur von Schmalensees f d kakaolaboratorium i Marabouparken. Parken är en visionärt anlagd park för anställda vid Maraboufabriken som växte fram vid Bällstaån i Sundbyberg under 1940 och 50-talen.