Beyoncé Pulse Hologramfolie Hologramtavla H&M
Beyoncé Pulse perfume Collection vann IHMA (International Hologram Manufacturers Association) pris för mest dekorativa produkt 2012!
Pulse-produkter i 8 storlekar med eye catching hologramfolie.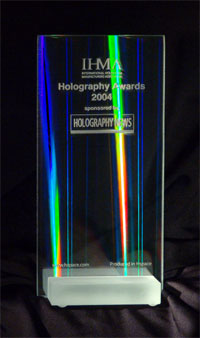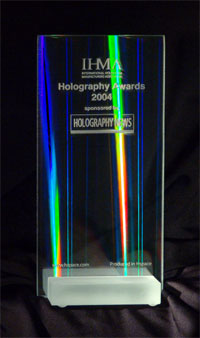 Priset presenterades på Holopack*Holo-print The Holography Conference Las Vegas Nevada November 2012 Producent  HazenPaperCompany CurtisPackaging and Coty Inc.
H&M kampanj med Beyoncé som affischnamn, där kvinnors känslor presenteras i form av eld-vatten-jord-vind, låter djupt. Det är hologrammet också! Producerades på uppdrag av en leverantör i samband med installation av ett dataprogram åt H&M.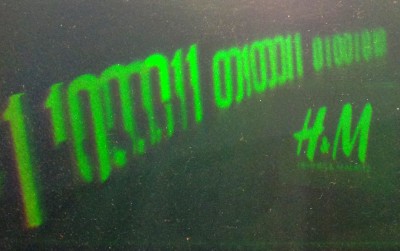 Historiskt reflektionshologram på glasfilm 20×25 cm, inramad med syrafri passepartout och ram 30×40 cm. Pris 3.000:-. Ettor och nollor 11000011 00100011 01001010 skapar ett djup på drygt 25 cm. Holograf Per Skande. Foto Mona Forsberg