International Hologram Symposium Portugal
International Hologram Symposium in Portugal 25 – 29 June 2018 ISDH
https://www.facebook.com/isdh2018/
The first International Symposium on Display Holography (ISDH) was originated by Professor Tung H. Jeong in 1982 at Lake Forest College in Illinois, USA, who died just before ISDH in Sankt Petersburg 2015. (ISDH)
One of Tung H. Jeongs pupils is the famous author Dave Eggers who wrote the interesting book, A Hologram for the King. Click here https://hologram.se/a-hologram-for-the-king/
ISDH is an unique event. It is not like any other scientific conference. Rather, it is one that synthesizes history, education, art, science and economic developments that involve holography. A unique purpose of ISDH, besides the obvious exchange of information on display holography, is to engender a sense of community among participants. (ISDH)
 I´m invited to present the work of Hologram Gallery & HoloMedia AB but unfortunately I have other committments when the 11th International Symposium on DISPLAY HOLOGRAPHY 25 to 29 June 2018 will take place at University of Aveiro.
You can bring your golf clubs, as professor Hans Bjelkhagen has said several times.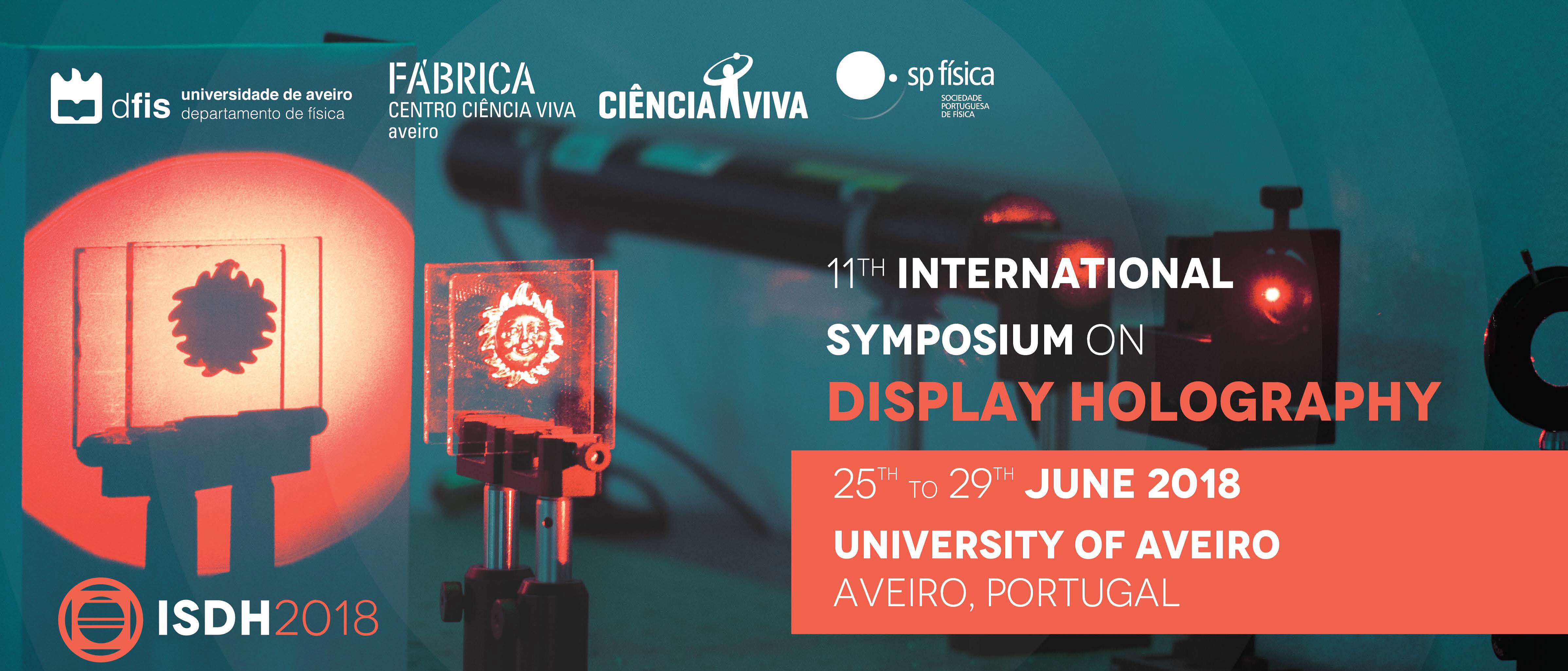 However, this is a very good opportunity for YOU, working within Press/Media! Editors, journalists, freelance writers, artists, photographers, will here learn about the media HOLOGRAPHY and HOLOGRAM which today is misused, around 70% "hologram" at internet is NOT hologram. Larger text, click at the pictures, ISDH.
Jonathan Ross Collection will be exposed and shows a wide range of REAL holograms produced with laser light (Nobelprize 1964) and holography (Nobelprize 1971). Symposium in memory of José Mariano Gago Portugal, Tung H.  Jeong and Margaret Benyon. Click here to see some of Margarets amazing hologram portraits. Click here https://hologram.se/hologram-sminkade-kvinnor/
I will miss not only an interesting Holography Symposium but also the Golf Club in Aveiro, Venice of Portugal. Photo Tourism on the Edge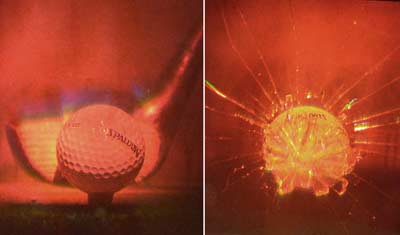 Remember Flying 3D a 30×40 cm, double exposed reflection hologram, framed 40×50 cm with 2 images in one hologram. Artist/holographer Adrian Lines managed to produce many interesting holograms during his short time working with laserlight (died only 24 years old in an accident). This hologram Golf, a smaller version of Flying 3D which we sold many of e.g to the Swedish Insurance Company Trygg Hansa, a sponsor of golf tournaments.

Press/Media, don´t miss this opportunity! REAL Holograms by Holography experts are waiting for you!